Red alert: WannaCry infects computers at Palakkad railway office
22 computers in the personnel department and one system in the accounts section were hit
Computer systems in seven government offices in the state were also infected by WannaCry
Police Cyberdome, which functions from Technopark, has put several countermeasures in place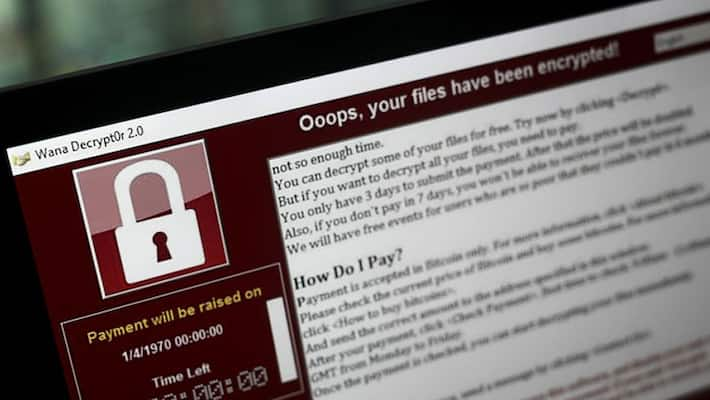 WannaCry, the infamous ransomware attack that continues infecting computers across the world, hit 23 systems at the Palakkad railway divisional office on Tuesday. 
22 computers in the personnel department and one system in the accounts section of the office have fallen prey to the ransomware. The cyber cell is currently working on retrieving the files from the affected systems. Data is unlikely to be lost as all files had been backed up.
Also read: WannaCry hits Kerala: Computers hacked in Wayanad, Pathanamthitta
Computer systems in seven government offices in Kerala were also hit by WannaCry in the last two days. On Monday, cyberattacks were reported at the grama panchayat offices in both Wayanad and Pathanamthitta. 
The Kerala Police Cyberdome, the technological research and development centre of the state police, had alerted the state's individuals and organisations against the global ransomware attack. The Cyberdome, which functions from Technopark in Thiruvananthapuram, has put several measures in place to counter the attacks in Kerala.
Also read: Cyberattack effect: ATMs closed as preventive measure, RBI order a hoax
WannaCry hit systems in over 150 countries, including Russia and the UK, over the weekend in what has been one of the most widespread cyberattacks in history. The origin of the ransomware attack, where hackers take control of internet users' computers and demand ransom for not deleting data, has been linked to North Korea.

How to secure yourself against a WannaCry ransomeware attack
Last Updated Mar 31, 2018, 7:00 PM IST