Voice clip aired as part of criminal conspiracy: Commission
The Judicial Commission held that airing of the voice clip by a Malayalam television channel was part of a "criminal conspiracy"
Chief Minister said the panel wanted prosecution proceedings to be launched against the channel, CEO and others for releasing the voice clip
The authenticity of the voice clip, released by the Malayalam channel, could not be ascertained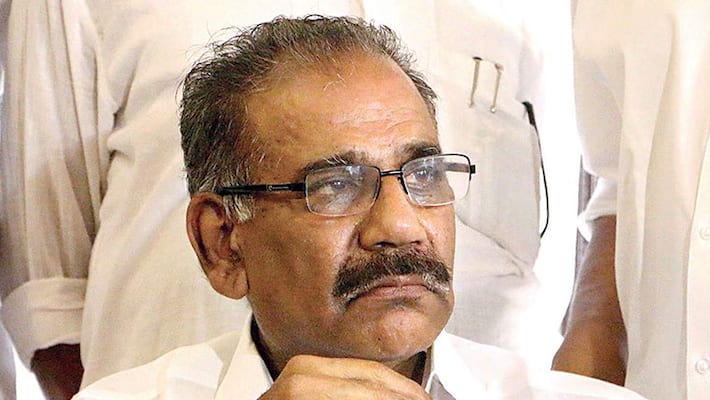 The Judicial Commission constituted to probe the sleaze talk allegations against former Kerala minister A K Saseendran, has held that airing of the voice clip by a Malayalam television channel was part of a "criminal conspiracy".
Briefing reporters about the commission's findings and recommendations, Chief Minister Pinarayi Vijayan said the panel wanted prosecution proceedings to be launched against the channel, its owner company, CEO and others for releasing the voice clip. It was recommended that cases under various sections of the IT Act and Indian Penal Code be registered against them, he said.
The report received the state cabinet approval on Wednesday. The authenticity of the voice clip, released by the Malayalam channel, could not be ascertained, the commission said in its 405-page report to the government.
According to the report, Vijayan said, there was a "major criminal conspiracy" on part of the channel to release the clipping of the purported conversation of Saseendran with a woman on March 26, on the day of the channel's launch with a 'shocking news'. This was to increase its TRP ratings, he said.    
Saseendran had resigned immediately after the controversial voice clip was aired. The commission said the clipping was "edited" and "manipulated" and it wanted the government to take necessary steps against the channel company, its CEO and others responsible for airing the same to compensate for the loss
caused to the state exchequer due to the incident.    
The commission, headed by former district judge P S Antony, said the woman complainant, despite several summonses, had not appeared before it. It was also recommended that a special court headed by an additional chief judicial magistrate be set up at Ernakulam for speedy trial of cyber crimes.
The commission, Vijayan said, wanted a copy of the report to be sent to Secretary, Union Ministry of Information and Broadcasting and that the state government should recommend quashing of the license of the channel.
A copy of the report should also be sent to the Press Council of India for necessary action, the commission stated. Since there was no effective and comprehensive law at present to regulate the working of electronic broadcast media, the state government can recommend to the Centre to repeal four acts, including the Indian Telegraph Act and Cable Television Act, and formulate a new law on the lines of the one in the UK, the commission added.
Last Updated Mar 31, 2018, 6:45 PM IST