Vengara bypoll: UDF retains seat but with lesser margin
The UDF candidate secured a total of 65,227 votes
LDF's PP Basheer came second with 41,917 votes
UDF faced a sharp decline of 14,747 votes in victory margin
BJP candidate K Jayachandran came in the fourth position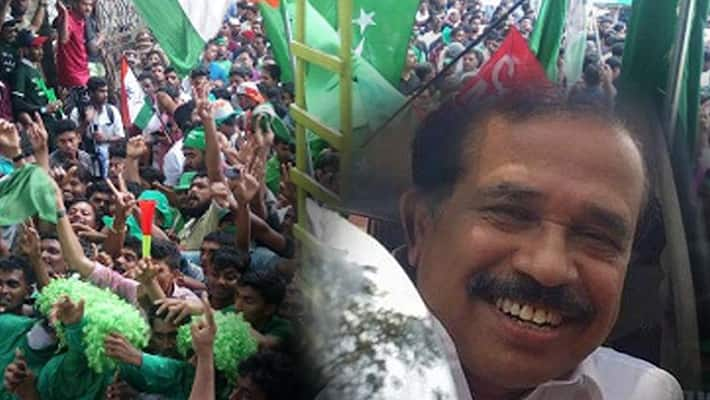 The Indian Union Muslim League (IUML) the largest ally of Congress in Kerala has retained Vengara assembly seat. UDF candidate KNA Khader won the seat with a margin of 23310 votes. 
The UDF candidate secured a total of 65,227 votes while LDF's PP Basheer got 41,917 votes. Social Democratic Party of India (SDPI) candidate K C Naseer secured the third position with 8,648 voters and BJP candidate K Jayachandran managed to get 5,728 votes. 
However, the UDF faced a sharp decline in the victory margin which is a major blow to IUML in the Muslim majority constituency, which has always stood with the League and is considered as a traditional bastion of the party.
In 2016 election, UDF candidate PK Kunhalikutty had managed to beat the LDF candidate with a margin of 38,057 votes. Kunhalikutty had secured the highest majority in the assembly segment with 73,804 votes while LDF got only 33,275 votes. This time the margin of victory shows a decline of 14,747 votes. 
The UDF was hopeful to have a victory margin of over 30,000 votes, though the fresh developments in Solar Scam case had dampened their poll spirit. 
BJP too faced a decline in its vote share this time. In 2016 polls, BJP candidate had secured 7,211 votes while this time they got only 5728 votes from the Constituency. 
 
Last Updated Mar 31, 2018, 6:32 PM IST