Tribal youth beaten to death: 2 arrested amid massive social media outrage
The 27-year-old Adivasi youth was beaten to death in Palakkad by a lynch mob, which had accused him of theft.
The turn of events elicited strong responses from across the country after a perpetrator posted a selfie taken just minutes before the crime.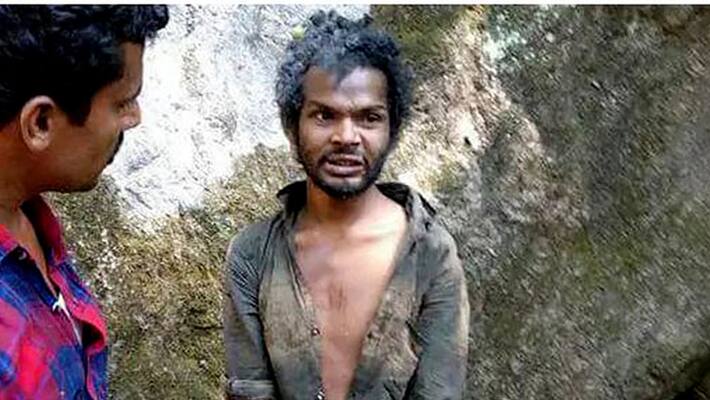 The Kerala police on Friday arrested two of the seven suspects in the killing of a tribal youth a day ago.
The 27-year-old Adivasi youth, who was said to be "not of sound mind", was beaten to death at Attappadi in Palakkad by a lynch mob which had accused him of theft, according to the victim's mother.
The turn of events on Thursday elicited strong response from across the state and country on Friday after a perpetrator of the beating posted a selfie taken just minutes before the crime.
Highlighting the police action, Chief Minister Pinarayi Vijayan, in a Facebook post, said: "I have instructed the state DGP to speed up the probe and take strict action in the case."
"This heinous act is a blot on Kerala's progressive society. But I want to assure you that strict action will be taken at the earliest against all the culprits to ensure that such crimes, especially against people from communities that were long marginalised, are not repeated. Kerala as a whole should stay extremely vigilant to ensure that we continue to remain and progress as a caring, cosmopolitan society," the CM added.
The Chief Minister's response was also prompted by a large number of his Twitter followers putting up messages like: "@CMOKerala... please take urgent action on this matter and bring the culprits in front of justice."
Speaking to the media on Friday, Malli, mother of the slain youth Madhu, said: "It was yesterday (Thursday) evening that my son was beaten up by a group of people in the forest (near Attapadi-Agali) saying that he was a thief. Then he was handed over to the police and soon he developed complications. He was taken to a hospital, where he died. He is not a thief, instead he was not of sound mind," said the grieving mother.
The entire episode was shot on a mobile and posted on social media. 
Superstar Mammootty in his Facebook post said that none should address Madhu as a tribal.
"I will say that people killed my brother, as if one thinks as a human, Madhu is either a son or an younger or elder brother. None should call anyone a thief, if he does it to eat, as poverty is the creation of society," Mammootty stressed.
(With agency inputs)
Last Updated Mar 31, 2018, 6:44 PM IST