Laksharchana to cost Rs 2500? Travancore Devaswom increases rates for temple rituals
The rates of 76 rituals, including the popular Homam and Archana, have gone up without prior notice
The cost for Vidyaramba Pooja, Puspha Abhisheskam and Kalabha Abhishekam have been doubled
The new rates have come into effect from June 1, and will be applicable to 1,250 temples under the board
The board said to meet the expenses incurred by temples, they had no choice but to increase the rates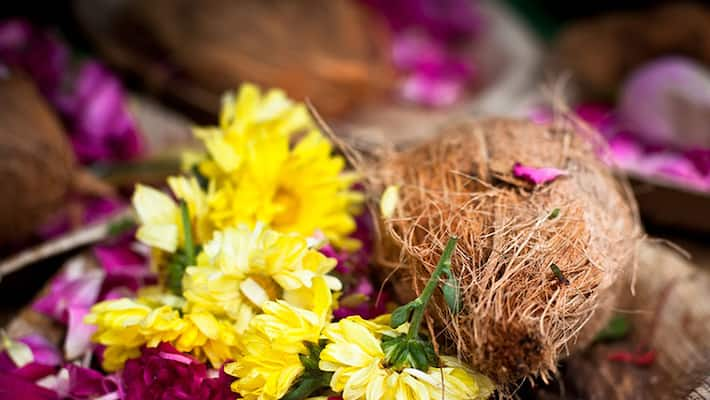 The Travancore Devaswom Board has increased the cost for performing various rituals at the temples under it, with some of the rates going up by five times.
The rates of 76 types of rituals, including the popular Homam, Archana, Abhishekam and Nivedyam, have gone up without prior notice. The new rates have come into effect from June 1, according to a Times of India report, and will be applicable to 1,250 temples under the board.
Among the big increases are the rates for Laksharchana, which shot up from Rs 1000 to Rs 2500, while the cost for Kalasha Pooja rose from Rs 225 to Rs 800. Also the fee for performing a marriage at temples under the board have gone up from Rs 750 to Rs 1100.
Meanwhile, the rates for Vidyaramba Pooja, Puspha Abhisheskam and Kalabha Abhishekam among others have been doubled, while the price for Palpayasam has increased from Rs 25 to Rs 40.
Justifying the increase in rates, board officials stated that the Devaswom's main source of revenue is the rituals, and so to meet the expenses incurred by temples, they had no choice but to increase the rates of rituals. The new rates were decided by a committee, headed by the board's finance and accounts officers, and was later approved by the Devaswom commissioner, the officials said.
Last Updated Mar 31, 2018, 6:32 PM IST