TN woman files petition, saves debt-ridden husband from selling kidney in Kochi
K Ravi, who hails from Kasipalayam near Erode, had offered to become a kidney donor to repay loans he took from various moneylenders
Ravi's wife Sampoornam said an unidentified tout from Coimbatore has been in contact with her husband and urging him to sell the kidney
The Kochi police are expected to investigate if the hospital authorities completed the necessary background check and other legal procedures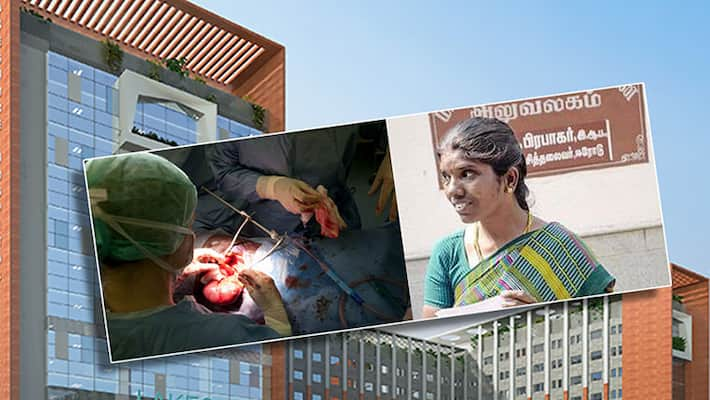 A Tamil woman's continuous appeals to the authorities and the police has helped prevent her husband from selling his kidney in Kochi allegedly to settle his debts. 
The Erode collector and the police department took immediate action to save K Ravi (44) a day before his surgery in Kochi, following a petition submitted by his wife Sampoornam (37) seeking help to rescue her husband.
Ravi, who hails from Kasipalayam near Erode, had offered to become a kidney donor to repay loans he took from various moneylenders, and the transplantation was scheduled for Wednesday at the VPS Lakeshore Hospital in Kochi.
Sampoornam said that Ravi, a weaver by profession, had borrowed Rs 3 lakh from several lenders over the years. Though the family paid the interest on time, they were unable to return the principal amount, according to a report by The Hindu.
Ravi went to the VPS Lakeshore with his father Kuppusamy on Sunday despite his wife's objection and underwent medical tests. He contacted Sampoornam on Monday night and told her that he has been admitted to the hospital and the doctors have scheduled his surgery for Wednesday.
That's when Sampoornam approached Erode collector S Prabhakar and superintendent of police R Sivakumar with a petition. The authorities then contacted their counterparts in Kochi and the local police brought Ravi out of the hospital in a few hours.
It is yet to be confirmed if an organ trafficking syndicate is behind the incident but it is understood that an unidentified tout from Avinashi near Coimbatore has been in contact with Ravi and urging him to sell the kidney. The man has reportedly been contacting Ravi over the phone for last six months and has been persuading him to sell the kidney.
The Erode police will question Ravi whether to know if he was forced into the act, while the Kochi police are also expected to investigate if the hospital authorities completed the necessary background check and other legal procedures before accepting Ravi as a kidney donor.
The TN police would also probe if it was a lone incident or any group was involved in organ trade. Recent reports from the state had confirmed the existence of organ trafficking syndicates based out of Salem and Sengottai.
Last Updated Mar 31, 2018, 6:51 PM IST