Thomas Chandy to face the music as both CPM, CPI withdraw support
The CPM has withdrawn its backing to Thomas Chandy, while the CPI on Friday sought his ouster from the cabinet
Sources close to the LDF claim that a final decision on Chandy's future would be taken at the leadership meet on Sunday
Chandy has filed a petition before the Kerala High Court, seeking to quash district collector TV Anupama's reports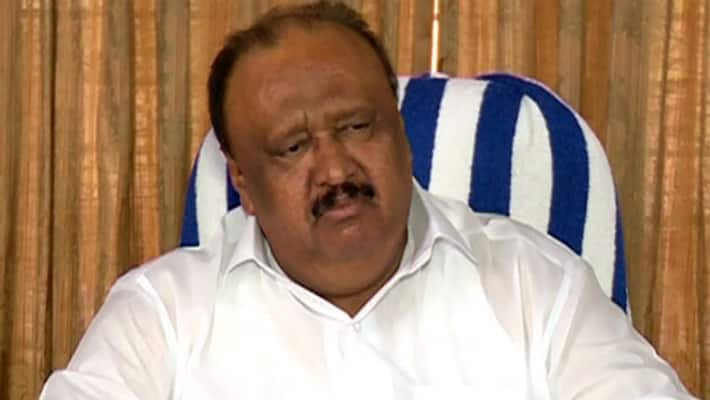 In an interesting development in the encroachment row surrounding transport minister Thomas Chandy, the embattled NCP leader has found that his support within the LDF is waning.
The CPM has withdrawn its backing to Chandy in connection with the encroachment allegations, while the CPI on Friday sought his ouster from the cabinet altogether.
The CPM has said that if the legal advice they receive in connection with the issue is not in favour of Chandy, the NCP minister must make the decision to resign on his own accord.
Is there any special consideration for Thomas Chandy? HC asks Pinarayi govt
CPI state secretary Kanam Rajendran, on the other hand, has revealed that he has asked the CPM and Chief Minister Oommen Chandy to remove the transport minister from his post.
Sources close to the LDF claim that a final decision on Chandy's future would be taken at the CPM-CPI leadership meet in Thiruvananthapuram on Sunday. The Kerala High Court had recently hit out at the state government for its inaction against Chandy, 
Thomas Chandy row: CPM to wait for legal advice before taking action
Meanwhile, Chandy has filed a petition before the High Court, seeking to quash district collector TV Anupama's reports against him in the encroachment row.
The minister, who is a director at the company which owns the resort at Alappuzha, said in the petition that the two reports filed by the collector are tainted with abuse of discretionary power.
Last Updated Mar 31, 2018, 7:01 PM IST