Terrorists use Kerala women as human bomb: NCW
NCW acting chairperson Rekha Sharma has said that forceful conversions are rampant in Kerala
She also said that human trafficking is taking place in the state
The chairperson also stated that terrorist organisations are using Kerala woman as human bombs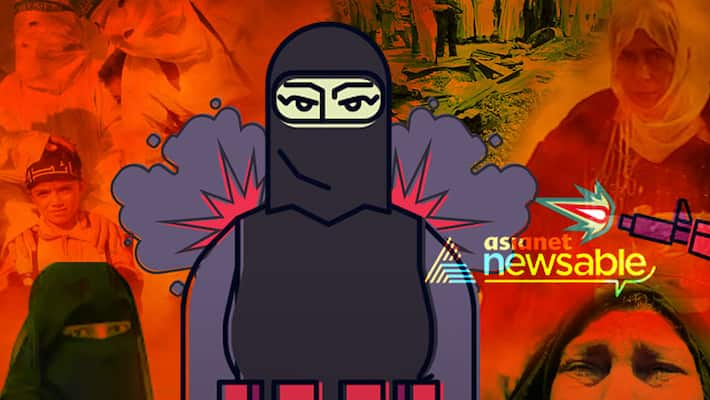 National Commission for Women (NCW) acting chairperson Rekha Sharma has said that terrorist organisations are using Kerala woman as human bombs. The Commission also said that apart from forceful conversions human trafficking is also taking place in the state. 
Commission chairperson Rekha Sharma had also said that it is not loved jihad but forceful conversions that are taking place in the state. 
Also read: Not love jihad, forced conversions are taking place in Kerala: NCW
She added that terrorist groups are behind forceful conversions and it is not out of love for another religion that people are converting in Kerala. She also requested the state government to take measures to prevent this. 
After visiting Akhila aka Hadiya, Sharma had said that forceful conversions are taking place in Kerala and not love jihad. 
However, the statement didn't go well with State Women's Commission. Chairperson M C Josephine said that Sharma made such statements without studying and understanding the situations prevailing in Kerala. "Forceful conversions are not taking place in Kerala. Sharma's statement was aimed at tarnishing the reputation of the state at the national level," she said.
Josephine also said that instead of making such statements NCW should have spoken about the issues faced by Hadiya. She also said that Sharma should have refrained from making such venomous and politically motivated remarks. 
"Sharma's statement will only tarnish the reputation of Kerala at the national level," Josephine told reporters here.
Josephine also said that the NCW did not intimate state Commission about the chairperson's visit to Hadiya's residence and no report has been sought from the state.
Last Updated Mar 31, 2018, 7:02 PM IST