Kerala gives positive reply to Telangana's request for land at Sabarimala
Telangana government requested Kerala to allot land near Sabarimala for building construction
Kerala said that the request by Telangana would be considered positively
Telangana government want to construct a building for devotees from the state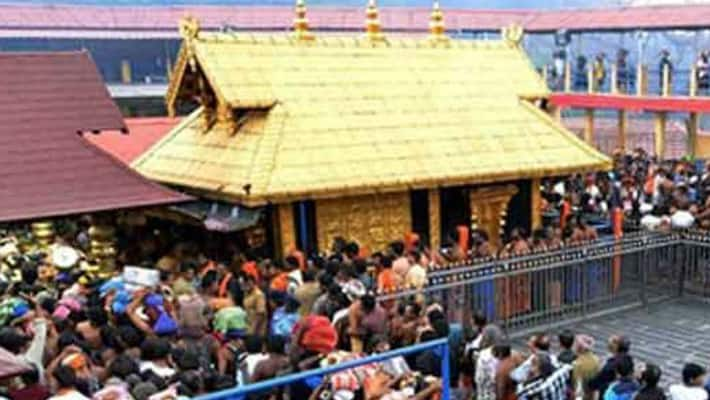 Kerala is planning to allot land for Telangana government near Sabarimala temple in Kerala. The Telangana government had requested to allot land for the construction of a building for the benefit of devotees from the state.
The request made by Telangana government would be considered positively, a Kerala official said.
The state government had requested for allotment of five acres of land for the building for devotees of Telangana visiting the hill shrine.
A Telangana government release said Kerala' Devaswom official Jyotilal met state Endowments, Minister Indrakaran Reddy, here.
The release quoted the official as saying that the Telangana government's request for allotment of land at Sabarimala, the abode of Lord Ayyappa, would be considered positively.
The two-month-long annual Mandalam-Makaravilakku pilgrim season at Lord Ayyappa Temple at Sabarimala will begin on November 15. 
 
Last Updated Mar 31, 2018, 6:51 PM IST