The student designed five prototypes as part of annual graduation show
The uniform was made of special material that can resist UV radiation
A pair of shirt and trousers will cost hardly ₹1,500
A student from Kerala has designed five prototypes of innovative uniforms which can help traffic police escape from the scorching heat of the sun. The dress made of ultraviolent-resistant material was designed by Sakeena Naureen Ashraf, a student of National Institute of Fashion Technology (NIFT). 
She designed the dress for the annual graduation show Tantu-2017 and will be displayed along with several other innovative designs by students. The uniform designed by Naureen will not only protect police personnel from the UV rays but has features that would increase air circulation to bring down the heat. 
It was Naureen's concern over the hardships faced by traffic policemen and those working in extreme heat, like mining and construction workers, that made her think about the product. She employed a method that could bring down the cost of UV resistant fabric.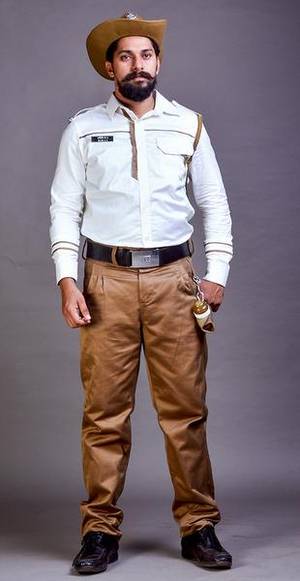 A pair of shirt and trousers will cost hardly ₹1,500, reports Times of India. She conducted experiments at Cochin University of Science and Technology. 
The fabric was dipped in a zinc oxide and titanium dioxide solution to increase its UV resistance. It was the combination in specific quantities that helped achieve such amazing results. The material retained the quality even after 70 washes, she said. 
The uniforms were designed with vents to provide air circulation. It also has facilities like pockets for inserting notepad and pen, night baton, torches, reflective vests and water bottle hanger. The designs ensure that the uniforms are comfortable to wear. 
Naureen did the project under the guidance of Manuprasad Mathew, assistant professor at the fashion design department of NIFT.