Sachin Tendulkar has a message for pillion riders in Kerala
Sachin Tendulkar is visiting Kerala
A video of him asking pillion riders to wear helmet is going viral on social media
The video was uploaded on the Facebook page of Sachin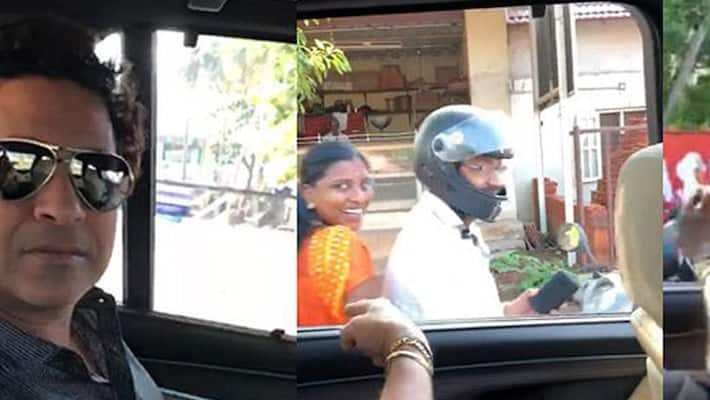 A video reminding bike riders on the importance of wearing the helmet is going viral on social media. It reminds about the need to wear a helmet by pillion riders. 
Kerala has not made helmet mandatory for pillion riders yet. However, in an accident, both riders are at equal risk of injuries. 
The video, which is going viral, shows cricket legend, Sachin Tendulkar. He can be seen trying to educate pillion riders about the importance of wearing a helmet. 
He can be heard saying to a woman pillion rider that "you should wear helmet, because if he can get injured then you also can get injured."
The video was filmed during his recent visit to Kerala. Sachin finds that women are not wearing the helmet. He finds it surprising and tries to alert them on the importance of wearing the helmet. The video is uploaded on the Facebook page of Sachin. 
"Rider or pillion, both lives matter equally. Please, please make wearing helmets a habit. Just my pillion," he wrote. 
Last Updated Mar 31, 2018, 6:53 PM IST