Letting women enter Sabarimala will turn the temple into Thailand, says Devaswom president
Devaswom Board president said that Sabarimala would become a tourist place if women are allowed to enter
He also said that respectable women would not go to the temple even if court lifts the ban
Devaswom Minister said that the remarks humiliate every women, including those who are allowed to enter temple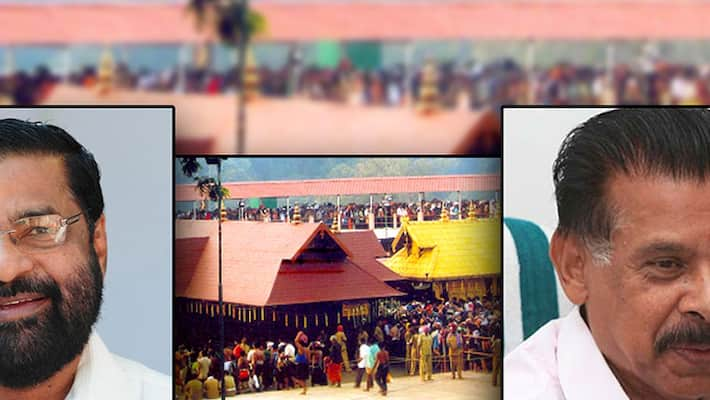 Travancore Devaswom Board president Prayar Gopalakrishnan courted controversy with a statement on women entering Sabarimala temple. Gopalakrishnan said that the temple would become a tourist spot if women are allowed entry. 
"Don't try to make Sabarimala Thailand", hinting that if women are allowed to enter, Sabarimala will become a tourist centre. What will be the situation if women between the age of 10 to 50 climb uphill under challenging weather conditions without any safety? Should we make Sabarimala a Thailand," he said. 
Also read: Ban on entry of women to Sabarimala: Supreme Court refers case to Constitution bench
Gopalakrishnan said that this is why women are restricted, and it is not for any personal reason. "Even if the court lifted the ban on women's entry to Sabarimala Temple, respectable women would not go to the hill shrine," he said. 
Many slammed the president for his comment saying that it reeked of gender bias. Devaswom Minister  Kadakampally Surendran came out against Gopalakrishnan and said that his remarks humiliate every woman including those below ten years and above 50 years, who are allowed to offer prayers at the temple. 
Gopalakrishnan's states that women who go to Sabarimala are shameless. The state government and Devaswom Board are bound to accept court order, and the government does not have any presuppositions about the final verdict," the Minister wrote on his Facebook wall. 
The Minister ended his post by stating that Gopalakrishnan should retract his comment and issue a public apology.
 
Last Updated Mar 31, 2018, 6:39 PM IST