Richardson community mulls permanent memorial for Sherin Mathews
The community members want to ensure that the girl will never be forgotten
Several makeshift memorials had been made near to her home and the location where the body was found
Community members who gathered in the area plan to erect a permanent memorial to honour the deceased toddler forever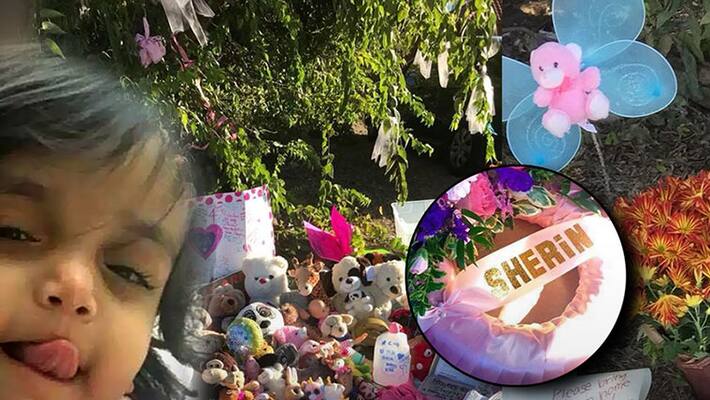 The Richardson community which continues to mourn the loss of three-year-old Sherin Mathews is thinking of permanent memorial for the child. The community members want to ensure that the girl, whose body was found in a culvert near to her house, will never be forgotten.
Several makeshift memorials had been made near to her home and the location where the body was found. People had packed the memorials with her pictures, toys, stuffed animals, candles and flowers. 
#SherinMathews was laid to rest - her body found 2 weeks after her dad says he put her outside for not drinking milk https://t.co/0Kr5A03lCe

— Primetime Justice (@PTJusticeHLN) November 3, 2017
The community members have now cleared the area and are planning to gift the items to children in need. It took eight trash bags and 15 bins to hold the things left at memorials. "We plan to distribute it among kids who are hurting or in need. Sherin would love that," one of the community members said.
Read more: Sherin Mathews death: Father admits to moving body after she choked on milk
The little girl, who is suspected to have died after his adopted father failed to give proper care has deeply impacted the people in the area who never knew her during her short life. 
Sherin was buried this week in a private ceremony which was attended by her mother Sini Mathews and 30-40 relatives. However, the location of the grave is kept a secret from the public. The medical examiner is yet to release the cause of the death of the girl. 
Also read: Sherin Mathews was adjusting well, perfect for the family, says Sini Mathews
Community members who gathered in the area to express their feelings plan to erect a permanent memorial to honour the deceased toddler forever. One of the ideas the community members proposed is a granite bench which would be inscribed in the honour of the girl and placed in a cemetery in Richardson. 
One of the members said they need an open place to go to honour the girl in a way that will give people some closure and peace. Another person said that it breaks his heart "that there's not a place permanently that we can remember her forever."
Last Updated Mar 31, 2018, 6:45 PM IST