15 persons, including CPM workers, booked for attack on doctor, hospital staff at Attukal [Video]
The accused, which allegedly include local CPM workers, have been identified and would soon be arrested, according to the police
The police said the gang tried to forcefully enter the emergency room to see a man who was brought there after an accident
When the hospital authorities opposed it, the group attacked a doctor and some staff members, including female nurses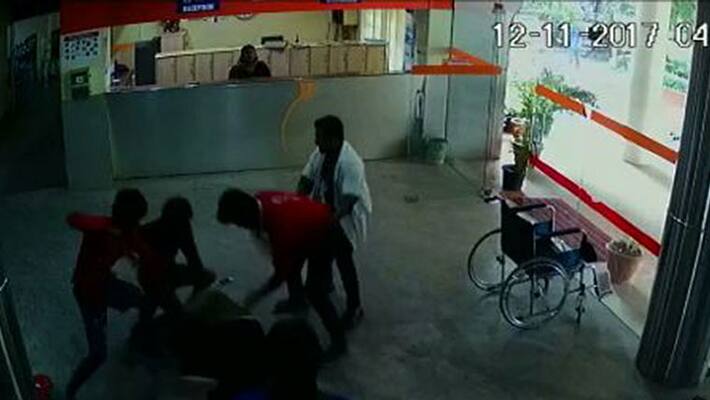 The police have registered a case against 15 persons in connection with an alleged attack on a doctor and five other staff members of a private hospital at Attukal in Thiruvananthapuram.
The accused, which allegedly include local CPM workers, have been identified and would soon be arrested, according to the police. The incident happened at the Attukal Devi Institute of Medical Sciences on Sunday.
The police said the gang tried to forcefully enter the emergency room to see a man who was brought there after an accident. When the hospital authorities opposed it, the group attacked a doctor and some staff members, including female nurses, alleging delay in attending to the patient.
Hospital superintendent Dr Prakash, manager Suresh, lab technicians Sudheer and Sreejith and nurses Suja and Parvathy suffered injuries in the attack, while equipment and furniture worth Rs 5 lakh were allegedly damaged. 
The hospital staff said that the accused were DYFI activists and some were wearing t-shirts saying CPM Chala local committee. They also said that though the Fort police station was informed immediately, the team reached the spot only after two hours.
CCTV visuals of the attack have gone viral on social media platforms, including Facebook and WhatsApp.
Last Updated Mar 31, 2018, 7:00 PM IST