Singer Sithara Krishnakumar has an explanation for her new look
Playback singer Sithara Krishnakumar was spotted with a new look
She appeared in her latest cover version of the song 'Kankal Neeye' with short hair
As there were so many queries, the singer explained that it was purely for personal reason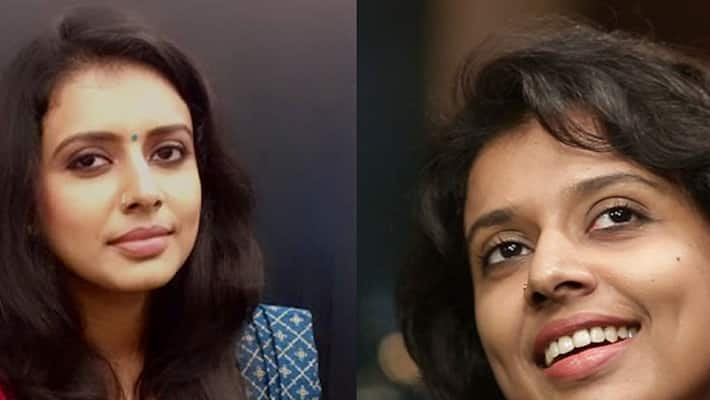 Popular playback singer Sithara Krishnakumar has finally explained why she cut her hair short. She made a Facebook post revealing the reason behind her decision as a reply to the queries of her fans who wondered what prompted the singer to take such a decision. 
Sithara was spotted with short hair in her cover version of the song 'Kankal Neeye' from the film 'Muppozhudhum Un Karpanaigal.' She released the cover version on Children's Day through a Facebook live, and her admirers were more curious about her new look than the song, which was originally sung by her in the film. The album also features her daughter Sawan Rithu. 
As there were lots of inquiries, the singer decided to give an explanation over her Facebook wall. She wrote that it was purely out of personal reason. 
"This change is purely for personal reason, for a friend. Whatever the reason be, I don't believe in the silly concept of Malayali womanhood which is defined by the colour of skin, length of hair or tone of voice. In fact, I feel a bit of irritation to those who follow the concept. Isn't it possible to change the self-images which we are familiar with?" the singer asked.
"Instead of a haircut, let us discuss cutting down of trees and about dried up rivers rather than talking about faded colours. Let us talk about things like the sky, earth, starving children, war, the peace which is likely to come up, friendship, songs, humans and what not!!! Let us talk to each other and find enlightenment rather than hurting each other with words," she wrote. 
Last Updated Mar 31, 2018, 6:39 PM IST