NHRC orders probe against Kerala media in actress attack case
NHRC has asked Kerala police to conduct an inquiry on fake news and media trial against Dileep
Aluva Rural SP, who was in charge of actress attack case, will have to conduct the probe
The advocate has uploaded the NHRC order on his Facebook page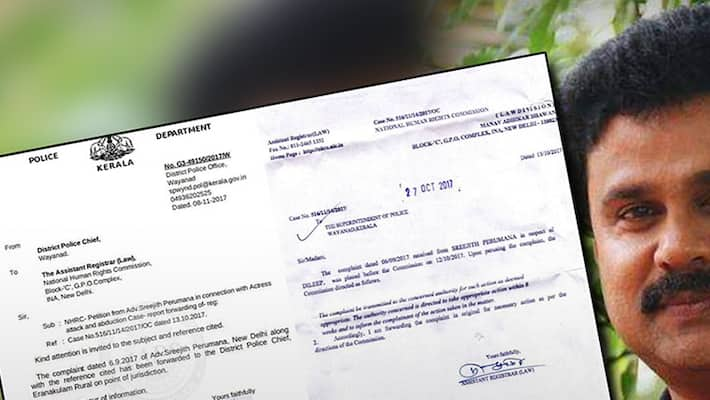 National Human Rights Commission (NHRC) has ordered Kerala police to conduct an inquiry on the fake news and media trial against actor Dileep in Kochi actress attack case. The order was given in a petition filed by advocate Sreejith Perumana. 
The advocate, in his Facebook post, said that Aluva Rural SP A V George, who conducted the probe in actress attack case against Dileep will now have to conduct an inquiry for the actor. The order given to Wayanad police chief has been handed over to Aliva Rural SP, who was in charge of actress attack case. 
NHRC has ordered police to submit a report within eight weeks and to inform about the details of inquiry to petitioner Sreejith Perumana. He has also posted the copy of the order given out by the Commission.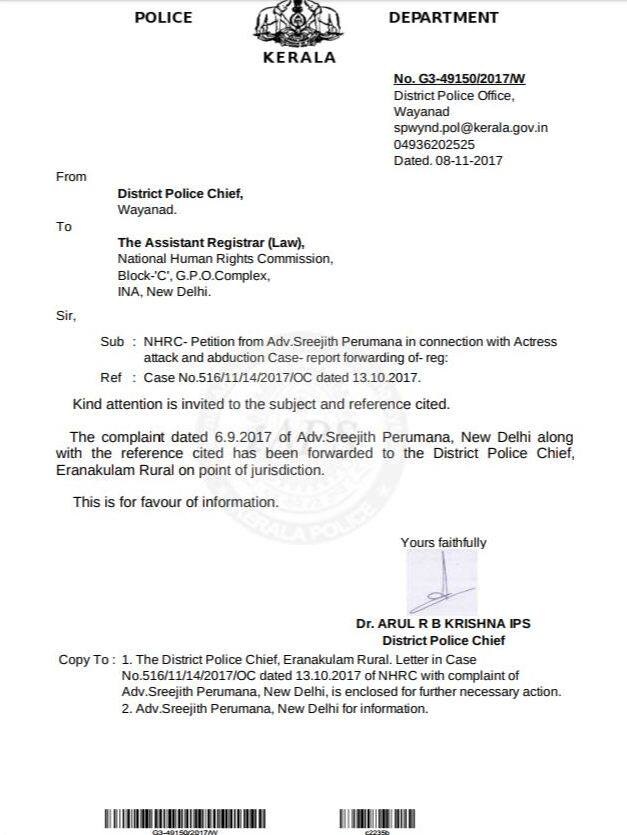 He has written that the petition was filed against online and mainstream media which were publishing derogatory stories and media trials against the actor while the case was under the consideration of the court. 
There are several court rulings, including that of the Supreme Court, that media is not supposed to conduct parallel probe or trial or publish or broadcast news that is likely to affect the privacy of accused or victim. Even then media in Kerala were conducting acts that even made abusive comments against the courts with regard to actress attack case. The petitioner had requested the Commission to conduct an inquiry in this regard and ban media from acting so in the future. 
Though the media has somewhat resigned from making direct attacks against the actor after Dileep got bail. Still, some media are publishing fake news against the actor, and it is being widely circulated. The petition was filed when the media in Kerala crossed all limits, the petitioner wrote on his Facebook wall. 
"I expect that stringent measures will be taken against those who made fake news and conducted discussions in a case which was sub judice  (under judicial consideration and therefore prohibited from public discussion elsewhere). Such an action will help to put an end to the fake news that is being circulated through online media," he wrote. 
Read his Facebook post
Last Updated Mar 31, 2018, 6:54 PM IST