Moral policing? SFI activists assault female Dalit students in Kottayam [Video]
The students have stated that the SFI activists in the campus have verbally abused them before as well, calling them "Dalit terrorists"
BA political science students Arathi Saji and AB Athmaja were assaulted by a seven-member group led by SFI unit president Jain Raj on Monday
The two suffered injuries to their arms and legs and were first admitted to the General Hospital before being shifted to the Kottayam Medical College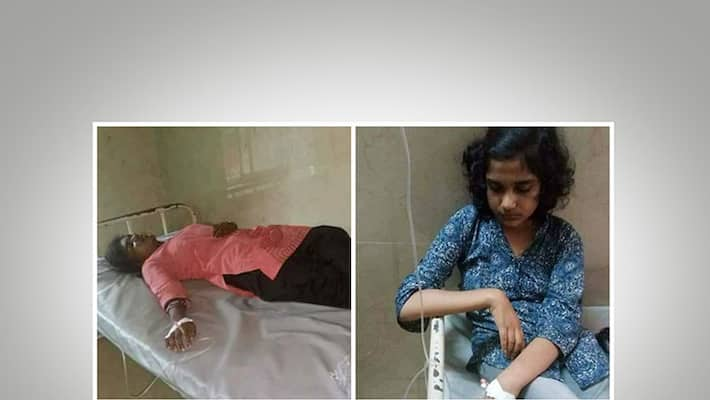 Two female Dalit students, who had to be hospitalised after an alleged attack by SFI activists at the Government College Kottayam, has said that it was an incident of moral policing.
The students have stated that the SFI activists in the campus at Nattakom have verbally abused them before as well, calling them "Dalit terrorists" and making other caste-based comments.
BA political science students Arathi Saji, who hails from Muvattupuzha, and AB Athmaja, a resident of Kuttanad, were assaulted by a seven-member group led by SFI unit president Jain Raj on Monday, according to their police complaint. 
The two suffered injuries to their arms and legs and were first admitted to the Kottayam General Hospital before being shifted to the Government Medical College Hospital.
The alleged attack took place on Monday afternoon when Arathi and Athmaja went to the college accompanying a friend who had completed the course and male a friend of hers. The students said that they were standing on the college verandah when the SFI activists came yelling without any provocation. 
The SFI activists first attacked their friend asking "why are you here?", before turning against Arathi and Athmaja as they tried to defend the friend. "They surrounded us and started kicking and pushed us down. Hearing our screams for help, people from outside the campus rushed to the spot and saved us," they said.
However, dismissing the allegations, SFI leader KM Arun said the student organisation had no role in the incident and insisted that all they did was alerting the college authorities.
Last Updated Mar 31, 2018, 7:01 PM IST