'Great escape': Kerala man celebrates with family after bride dumps him at Guruvayur temple
Minutes after the wedding at the renowned Guruvayur temple, the bride decided to dump the groom and go with her boyfriend
The man reportedly cut a cake, which was ordered originally for the reception, at his residence as a 'small celebration'
His relatives and friends were also in attendance, and photos of the same are now doing the rounds on social media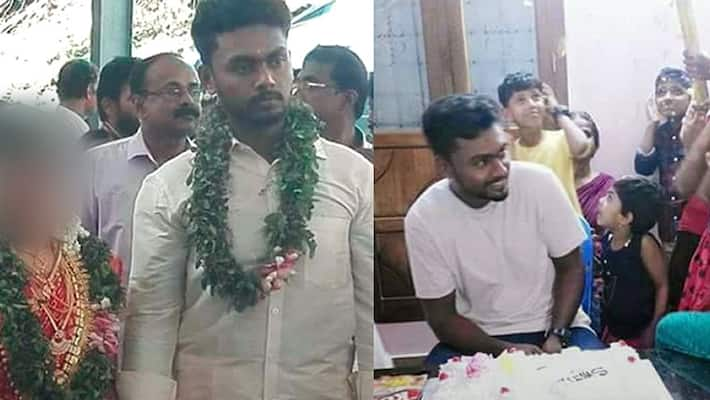 The Kerala man, who was infamously dumped by his bride at the Guruvayur temple, seems to have moved on from the incident and - better yet - is now celebrating the "great escape" he managed.
The Kodungalloor native reportedly cut a cake, which was ordered originally for the reception, at his residence with his relatives and friends in attendance and celebrated the occasion.
Photos of the same, which he sent to a family group on WhatsApp with the caption a "small celebration of the great escape", are doing the rounds on social media. However, Asianet Newsable could not independently verify the authenticity of the photos.
Minutes after wedding, bride dumps groom, walks off with boyfriend
The marriage in question happened on Sunday. Minutes after the wedding at the renowned Sri Krishna Temple, the bride decided to dump the groom and go with her boyfriend. It turns out that her parents and relatives forced her into the marriage and she didn't get a chance to go with him before the wedding day. So she chose the D-Day for the act.
Social media took over the incident with most users criticising the girl for her actions, while some spoke in support of her. However, everyone seemed united while saying their hearts went out to the young man whose dreams were crushed minutes after his wedding.
It seems the man has bounced back from the 'tragedy', and we at Asianet Newsable wish both parties the best in life.
Last Updated Mar 31, 2018, 7:00 PM IST