Love jihad: Is sting-hit PFI using hawala money to carry out religious conversions in Kerala? [Video]
A sting operation has caught PFI leaders admitting to encouraging love jihad and using hawala money to fund the same
The PFI is not new to accusations of forced religious conversions, hawala financing and links to terror outfits
The issue has also raised questions on how PFI identifies vulnerable victims and approach them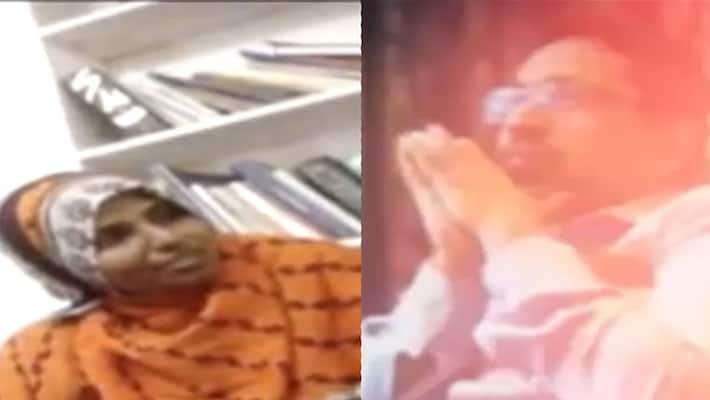 Kerala police chief Lokanath Behera has ordered a probe into the allegations that Islamic fundamentalist organisation Popular Front of India (PFI) has been receiving hawala funding to carry out religious conversions in the state.
The investigation was ordered after news channel India Today aired a sting operation in which PFI leaders can be heard admitting to encouraging love jihad and forced conversions, and using hawala money to fund the same.
Read more: Organised effort behind conversion of Hadiya and Athira, NIA tells Supreme Court
DGP Behera has reportedly asked the police intelligence wing chief to collect detailed information about PFI's alleged hawala links. The police chief also stressed that legal action could be taken against the PFI after the probe, if necessary. 
The PFI is not new to accusations of forced religious conversions, hawala financing and links to terror outfits.
Earlier, the NIA, which was probing the Hadiya case, had also accused the PFI of hawala money and terror links. But the group denied the charges vehemently in public. However, the sting operation shows Ahmed Shareef, PFI's founder member and managing editor of its mouthpiece Gulf Thejas, confessing to illegal funding.
Shareef also acknowledged that the PFI and its sister organisation Sathya Sarani worked on a hidden motive to turn India into a theocratic Islamic state.
"All over the world. That is the goal," Shareef replied when asked about the group's motive. "Why only India? After making India an Islamic state and then they will go to other states."
The issue has also raised questions on how PFI identifies vulnerable victims and approach them.
The sting also shows AS Sainaba, the president of PFI's women's wing National Women's Front, talking about setting up conversion centres as charitable trusts and ways to arrange and present conversions without catching the eye of right-wing groups.
The NIA had earlier informed the Supreme Court that Sainaba played a key role in mentoring Hadiya aka Akhila Ashokan and in the 'love jihad' by setting up her marriage with Shafin Jahan.
Also read: Love jihad? NIA finds common 'mentor' in Hadiya, Ayesha cases
Meanwhile, the BJP has demanded a probe into the expose and the alleged large-scale conversions in Kerala.
Union law minister Ravi Shankar Prasad urged the state government to take action against PFI after the sting caught the group's members admitting that they received funding from abroad and had converted over 5,000 people to Islam.
"Today there are such terror groups in India which are trying to establish Islamic State in Kerala. They are receiving funds from foreign countries and radicalising the people. It is a serious issue and must be probed. It is a matter of serious security concern and action should be taken against the culprits," Prasad said.
Last Updated Mar 31, 2018, 7:00 PM IST