Love jihad? NIA finds common 'mentor' in Hadiya, Ayesha cases
The woman 'mentor', named in the NIA report as Sainaba, is associated with radical Islamic outfit PFI
Sainaba and her associates allegedly lured the two girls into embracing Islam with the helps of activists linked to PFI and SDPI
PFI has played down forced conversion, citing Hadiya and Ayesha's statements that they embraced Islam out of free will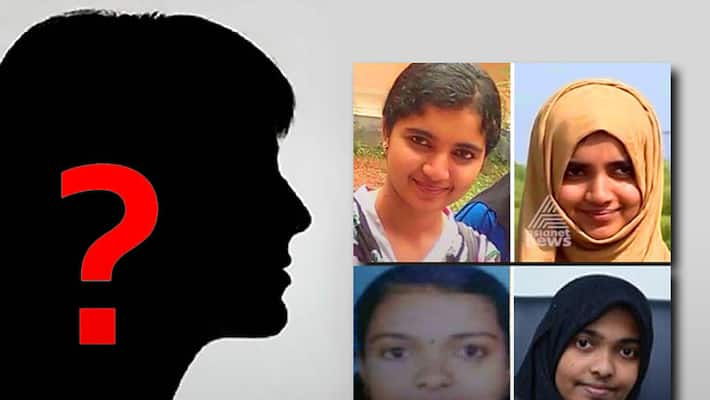 In a significant development, the NIA's preliminary probe into the 'love jihad' cases in Kerala has revealed that both Hadiya and Ayesha had a common link - a woman 'mentor' who persuaded them to embrace Islam.
The woman, named in the NIA report as Sainaba, is associated with radical Islamic outfit Popular Front of India (PFI), according to a Times of India report. Sainaba and her associates allegedly lured the two girls into embracing Islam with the helps of activists linked to PFI, Social Democratic Party of India (SDPI) and Markazul Hidaya 'Sathyasarani'. 
Sainaba, with whom Hadiya stayed before conversion, is understood to be the president of National Women's Front, PFI's women's wing. The report suspects that Sainaba and other radical activists took advantage of the emotionally vulnerable Hindu girls, who were not in good terms with their families, and forced them to convert to Islam.
Suspected ISIS links: Kerala police to probe 25 marriages involving conversion
The NIA claims another link between the two cases is Mohammad Kutty, a PFI-SDPI activist who tried to lure Hadiya away from her family allegedly to pursue Islamic studies. He was later arrested for illegally confining Ayesha.
Meanwhile, PFI has played down the speculations on forced conversion, citing Hadiya and Ayesha's statements that they embraced Islam out of their own free will.
Love Jihad: Are women easy target for Muslim extremists in Kerala?
The Hadiya and Ayesha cases were two of the most debated conversion cases reported from Kerala in recent years. The Hadiya case had gained national attention after the Kerala High Court, acting on on a complaint filed by her father, annulled Kottayam native Akhila Ashokan alias Hadiya's marriage to Shafin Jahan, considering it as a case of 'love jihad'. Shafin then moved the Supreme Court following which an NIA probe was ordered into the matter.
Meanwhile, Athira Nambiar, a Palakkad native who left her parents' house to study Islam last month, returned after a month as Ayesha, and requested the Kerala High Court to instruct her parents not to force her to return to Hinduism.
 
Last Updated Mar 31, 2018, 6:43 PM IST