Laws seeking to centralise powers must be reworked: Vice Prez
The Vice President said that timely execution of the projects must be accorded the highest priority
The top-down approach must be replaced by bottom-up approach for finding effective governance at the local level, he said
He said the mayors and corporators would be directly answerable to the voters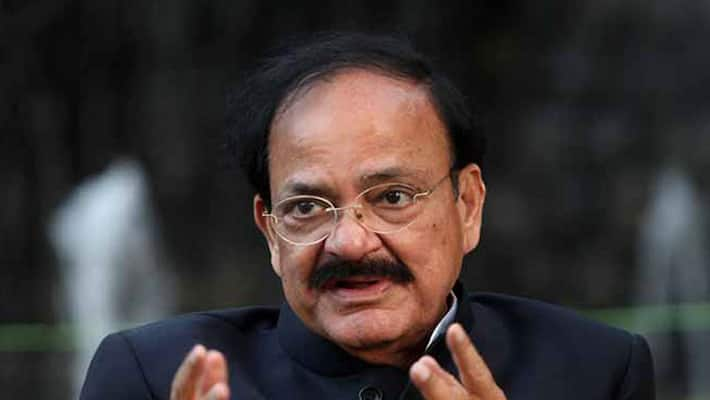 Outdated laws and regulations that seek to centralise powers and functions rather than decentralise them must be reworked, Vice President M Venkaiah
Naidu said, pitching for a "bottom-up approach" to governance.
"Laws will have to be amended if they come in the way of effective functioning of municipal bodies and lead to delays in execution of projects," Naidu said, after inaugurating the golden jubilee celebrations of Kochi Municipal Corporation.
Naidu, who served as the Union Urban Development Minister before being elected as the Vice President, said he had "a fairly good idea" of the problems faced by municipal corporations and urban local bodies, their administrators and elected representatives.
Rapid urbanisation, burgeoning urban population, the unplanned and haphazard growth of urban areas, inability of the civic bodies to cope with increasing demand in services, lack of adequate financial resources and functional powers are the major problems faced by corporations and other urban civic
bodies, he noted. 
"Firstly, outdated laws and regulations which seek to centralise powers and functions rather than decentralise them must be reworked," he said.
"The top-down approach must be replaced by bottom-up approach for finding effective governance at the local level... Times have changed and so have people's expectations," Naidu added.
Stating that availability of funds might not pose a problem under various programmes, including the 'Smart Cities' initiative, launched by the Centre, the Vice President said the timely execution of the projects must be accorded the highest priority.
Emphasising the need for providing more legislative powers to municipal bodies and the mayors empowered with greater administrative functions to enable effective governance, he said that since mayors and corporators are elected by the people, they would be directly answerable to the voters.
"Therefore, greater accountability has to be infused in the functioning of the corporations and elected representatives," Naidu said. However, they also need to be empowered with three Fs —- funds, functions and functionaries, he said.
"In case, each local body is governed by a different Act, the situation must be remedied by clubbing varied Acts and bringing out a single, umbrella Act for ensuring uniformity in functioning and governance," the Vice President said. 
Last Updated Mar 31, 2018, 6:57 PM IST