Kozhikode: 16-year-old boy beaten up for questioning cop's presence near ladies hostel [Video]
The 16-year-old has alleged that he was assaulted by SI Habeebullah for questioning the officer's presence near a ladies' hostel at night
The youth, who suffered serious injuries to the neck and spine, has been admitted to the beach hospital
Meanwhile, Habeebullah claims it was a moral policing act by the local residents which ended in the dispute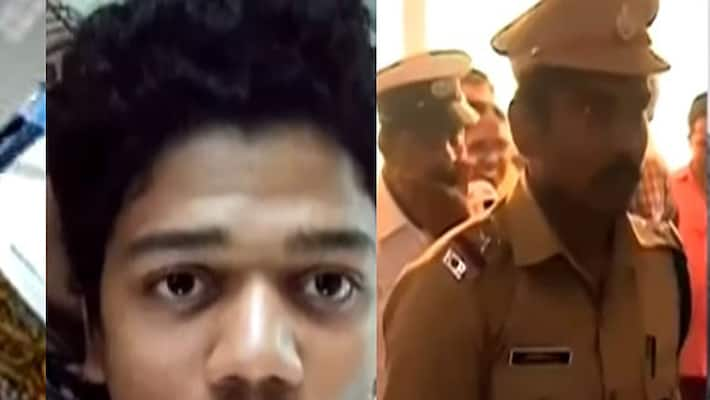 The state police chief has asked the Kannur Range IG to inquire and submit a report on an incident where a teenager was allegedly beaten up by a police officer in Kozhikode.
Ajay, the 16-year-old, has alleged that he was brutally assaulted by medical college SI Habeebullah for questioning the officer's presence near a ladies' hostel at Eranhipalam on Thursday night.
The youth, who suffered serious injuries to the neck and spine, has been admitted to the beach hospital. The boy's family has claimed that though they approached the police with a complaint, they did not accept it. 
Meanwhile, Habeebullah claims it was a moral policing act by the local residents which ended in the dispute.
The SI said he was talking to his fiance who stays in the hostel, when locals started questioning them. Though he told them that he is engaged to the woman, they refused to listen to him.
Habeebullah said left in his official vehicle after more people rushed to the spot. He claimed his wedding reception is scheduled for November 9 and he visited the woman to hand over certain items purchased for the function.
Last Updated Mar 31, 2018, 7:02 PM IST