Kerala's keyboard warriors get trolled for abusing wrong 'Moody' on Facebook
Communist cyberwarriors from the state turned out to be laughing stocks after unleashing their rage on former cricketer Tom Moody in a case of mistaken identity
After news broke out on Friday regarding the improved credit rating Moody's has accorded to India, comrades started abusing the cricketer on his Facebook page
The comments section under Moody's recent photos and posts have been buzzing with Keralite keyboard warriors abusing Moody, mostly in Malayalam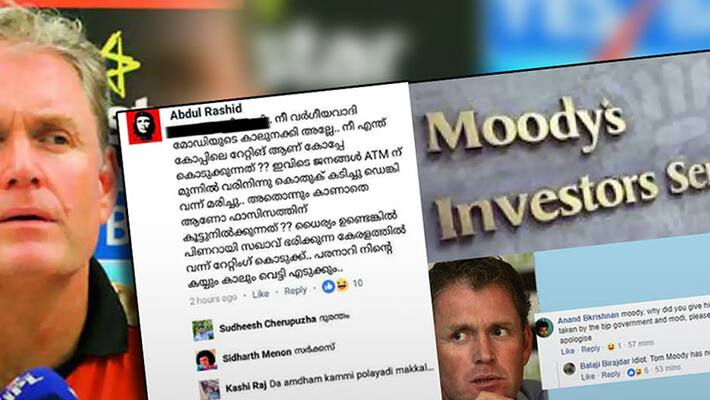 Keyboard warriors from Kerala have a reputation for being a trigger-happy bunch but sometimes, the overzealousness paves way for them to embarrass themselves before the world.
Hundreds of communist cyberwarriors from the state turned out to be laughing stocks recently as they unleashed their rage on former Australian cricketer Tom Moody after mistaking him for international credit rating agency Moody's Investors Service.
After news broke out on Friday regarding the improved credit rating Moody's has accorded to India, comrades, who are hell-bent on promoting the party ideology, started criticising and abusing the cricketer on his Facebook page.
The comments section under Moody's recent photos and posts have been buzzing with Keralite keyboard warriors abusing Moody, mostly in Malayalam. Some called Moody as "Modi bhakt" while some said the Australian is a "sanghi".
After news outlets started reporting about the gaffe, most of the comments have disappeared. Moody himself saw the funny side of things and put up a post, saying he doesn't work in the "finance ratings industry".
Meanwhile, some Left supporters have alleged that RSS and BJP activists created fake accounts and posted obscenities on Moody's page to tarnish the communists.
Either way, the episode has been hilarious. Many Facebook users have been trolling Mallu comrades for the blunder, by replying to the comments abusing Moody.
"Dear fools from Kerala, this is the account of Tom Moody, the cricketer. Run away, you imbeciles," said one comment, while another said, "100% percent literacy has not helped, clearly".
Last Updated Mar 31, 2018, 6:42 PM IST