Kerala youth who attempted Bahubali elephant stunt on FB live has an explanation for his act [Video]
The man who attempted Bahubali elephant stunt came on FB live with an explanation
He introduces himself as Jinu and accepted that he was the one who was found lying unconscious after the stunt
However, Jinu was not happy with the news that he suffered injuries during his daredevil act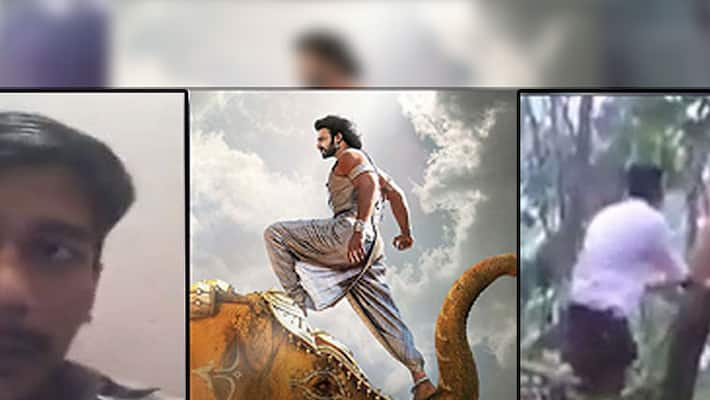 The Kerala youth, who became famous, after his elephant stunt scene, has come up with another Facebook live video. Jinu, a native of Thodupuzha, in a Facebook live video, clarified that he did not suffer any injury after the elephant flung him in the air. 
Jinu accepts that he was the man who attempted the stunt. However, he is not happy with the media for reporting that he suffered injuries during his daredevil act and was admitted to hospital. 
The youth says that he fell down and became unconscious after the pachyderm flinched him. However, Jinu wants people to know that he did not suffer any injuries from the stunt. 
The video of the youth trying to imitate the elephant student scene from Bahubali 2 had gone viral on social media. In the video, he was seen approaching the elephant and trying to befriend the animal by feeding it the banana. 
Also read: http://newsable.asianetnews.com/kerala/youth-baahubali-elephant-stunt-facebook-live-video
Though the animal was friendly, initially, it retaliated after the youth attempted to climb its trunk by holding its tusks. It flung the man, who was allegedly intoxicated, who landed at some distance and was found unconscious. 
The incident came to live as his friends telecasted the stunt through Facebook live. 
Last Updated Mar 31, 2018, 7:01 PM IST