Kerala roads are not 'safe' for repeat offenders anymore! 5 challans may cost you your licence
There have been 1300 cases of repeat traffic offenders registered under the Ernakulam Regional Transport Office.
Repeat offenders for the fifth time may attract suspension of licence.
The charges slapped by the Motor Vehicle Department as well as the state police will also be considered.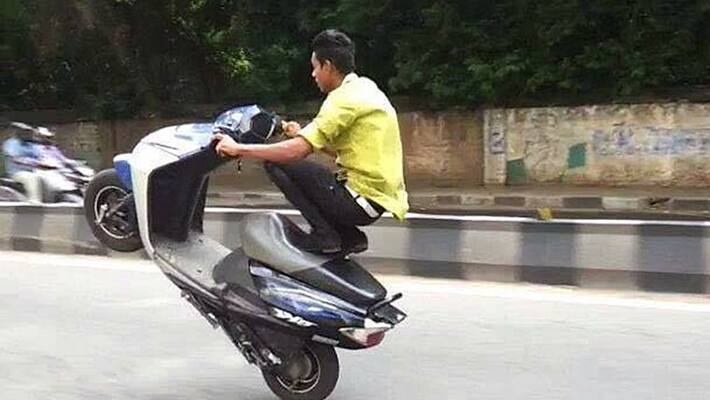 Given the humungous number of repeat traffic offenders in Kerala, the Ernakulam Regional Transport Office has decided to take a firm step to curb the number of accidents happening on Kerala roads. In fact, there are close to 1,300 cases where traffic offenders have repeatedly been booked five times or more. The transport office is creating a list of offenders who have been issued challans more than 5 times so that measures are being taken to suspend their licence, in lieu of implementing the Supreme Court Committee enforcement on road safety.
P. H. Sadiq Ali, the Ernakulam regional transport officer, speaking to Deccan Herald, said, "we are looking for five-time or more repeated offenders who have been caught on our surveillance cameras since October. They would be summoned to a hearing, and if their reasoning is found unsatisfactory, their licence would be impounded and released only after three months."
The offences that are being considered for the move include jumping red lights, over speeding, driving vehicles under the influence of alcohol and drugs, riding without helmets and seat belts. Another MVD official said, "apart from all these, overloading is a major offence that we'll be considering. The goods carriers, especially Torres lorries, are a major violator. Often they carry twice the load but refuse to pay fine even if a notice is sent. Now all of them will face the music." Clarifying the modus operandi of the traffic officials, transport commissioner  S. Ananthakrishnan said, "all details about the violators are stored on our computers. We're attempting to find out those served with notices the maximum in connection with traffic offences."
Nearly, 1.5 lakh people may lose their licence for a month once the SC directive is implemented. On the other hand, the licence of traffic rule offenders is being suspended for three months from May 27. Driver licenses of over 1.5 lakh traffic rule violators who have caused accidents will be suspended in Kerala with immediate effect. These are people who have been booked for offences since October 2016. The charges slapped by the Motor Vehicle Department as well as the state police will also be considered. So far, 3000 licenses have been suspended. If the accident has claimed lives, the suspension will be for a year. Drunken driving offences will attract ban for 6 months while over-speeding will attract 3-month ban. Licenses are likely to be cancelled after three suspensions. The licenses will bear the number of suspensions imposed on the driver. 
Last Updated Mar 31, 2018, 7:06 PM IST