Modi to the rescue: Kerala girl gets PM's help against blade mafia
The Thodupuzha girl wrote to PM Modi after seeing her father suffer at the hands of two money lenders
The money lenders had reportedly been charging Radhakrishnan a monthly interest of Rs 45,000
During the probe, the police seized 29 title deeds and other similar documents from the accused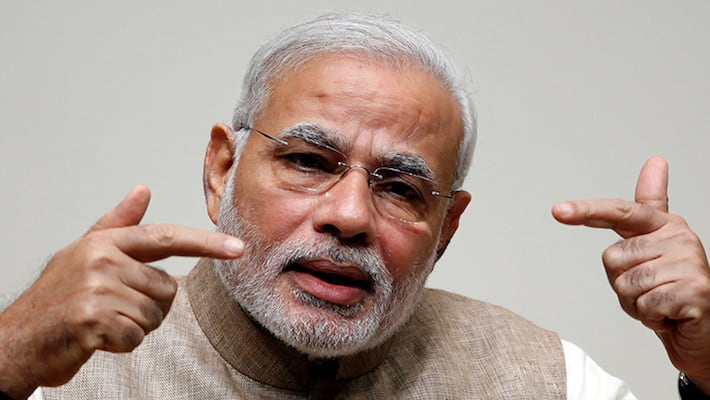 A 17-year-old girl's letter to Prime Minister Narendra Modi, requesting his help against money lenders who were trying to confiscate her father's property, saw immediate results as the blade mafia in question have now been brought to book.
The Thodupuzha girl wrote to PM Modi after seeing her father suffer at the hands of two money lenders for months. The PM's office forwarded the letter to the Kerala Chief Minister's office, which in turn sent it to state police chief Loknath Behera.

Money lenders Ulahannan (82) and his son Johnson (46) were charged after the complaint from the girl, who had won the Rajya Puraskar with the Bharat Scouts and Guides. The police arrested Johnson, while Ulahannan is absconding.

Radhakrishnan, a Purappuzha native, had acquired Rs 20 lakh from Ulahannan to open a clothing outlet in Vazhithala back in 2014. To get the loan, Radhakrishnan had to submit the title deed his 1.5-acre property in Johnson's name. The business failed and the shop had to be closed down.

In 2016, Radhakrishnan took another loan of Rs 10 lakh from the same money lenders to set up a chappathi-making unit. However, the equipment malfunctioned on the second day itself, and Radhakrishnan has been fighting a case against the product manufacturers in consumer court.
 
The money lenders had reportedly been charging Radhakrishnan a monthly interest of Rs 45,000 for the Rs 30 lakh he took from them. However, he could pay the interest only for three months.
 
Radhakrishnan requested the money lenders to appropriate the land equal to the loan amount and its interest from his property, and to return him the rest of the amount or re-register the remaining land in his name.

However, Ulahannan and Johnson refused to do so and the interest kept on rising. They also began to threaten Radhakrishnan and his family. That's when the girl decided to sent a missive to PM Modi. The letter, written in Malayalam, was forwarded by the PM 's office and eventually reached the Idukki SP who asked the Thodupuzha CI to investigate the complaint.

In the probe that followed, the police seized 29 title deeds and other similar documents from the accused. The officers received proof that Ulahannan has been conducting illegal money lending deals for around 50 years.
This is the second time this week that a girl student is finding help from the PM's office. A 21-year-old from Karnataka had received a response to her letter from PM Modi, which helped her get a bank loan to pursue MBA.
 
Last Updated Mar 31, 2018, 6:41 PM IST