Kathiroor Manoj murder: CBI slaps UAPA on 'mastermind' Jayarajan
The CBI has named CPM Kannur district secretary P Jayarajan as the mastermind behind the attack
Jayarajan was arrested in February 2016, but he got out on bail a month later
Manoj, an RSS activist, was hacked to death allegedly by CPM workers on 1 September 2014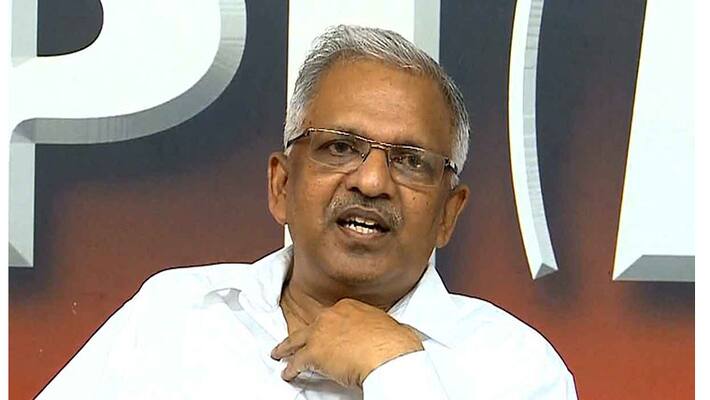 The CBI has submitted a charge sheet in Kathiroor Manoj murder case, naming CPM Kannur district secretary P Jayarajan as the mastermind behind the attack.
The supplementary charge sheet was submitted at the Thalassery CBI court on Thursday, and according to it, Jayarajan has been charged under Section 18 of the Unlawful Activities (Prevention) Act (UAPA). 
Besides Jayarajan, the charge sheet also mentions five other persons, including CPM Payyannur area secretary TA Madhusoodanan. All five have been accused of providing the necessary help to the assailants.
Jayarajan is the 25th accused in the case. The CBI had arrested the CPM leader in February 2016, but he got out on bail a month later.
Manoj, an RSS activist, was hacked to death allegedly by CPM workers on 1 September 2014. The assailants stopped the car in which Manoj was travelling from Kathiroor to Thalassery by hurling a bomb at the vehicle, dragged him out and hacked him to death.
Last Updated Mar 31, 2018, 6:55 PM IST