Makeup artist Juli Julian complains of abuse on the set of Nitya Menen movie Prana
Juli Julian has filed a police complaint alleging physical abuse attempt at film location
The makeup artist complained that she had to face abuse on the sets of VK Prakash movie Prana
She has also mentioned the name of Badusha, the production controller of Prana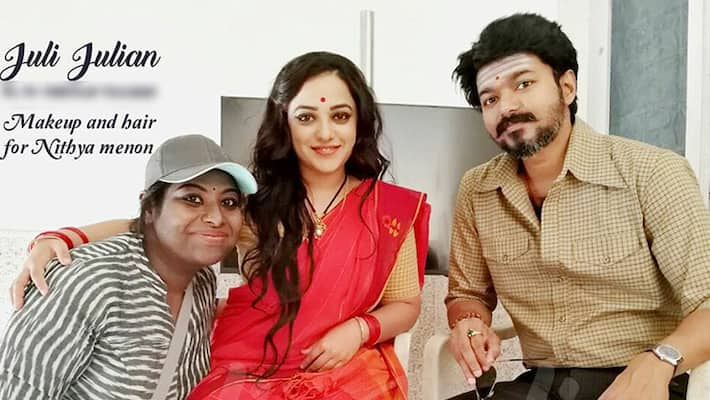 Makeup artist Juli Julian has come up with a complaint of assault at the location of Nitya Menen movie. Juli complained that she had to face physical assault while working for V K Prakash movie Prana. 
In the complaint filed with Ernakulam Inspector General Office, the makeup artist states that the incident took place on October 15. She was staying at Salim Villa, near the shooting location of Prana.
On returning from the sets on October 14, she found that the door was open and makeup materials were missing from her room. Following this, there was an altercation with the villa owners. 
In the complaint, she alleged that the house owner along with some goons tried to physically assault her. However, they had to withdraw after she made sound and people assembled before the villa. However, the owner and his persons hurled abuses against her, Juli said in her complaint. 
One of the persons mentioned in the complaint is Badusha, the production controller of the movie. Juli states that she doubts that Badusha played a role in the conspiracy that resulted in the attack. 
 
Last Updated Mar 31, 2018, 6:39 PM IST