I V Sasi: A filmmaker for both classes and masses
IV Sasi has left behind a legacy of blockbusters as well as revolutionary films
Sasi made a mark in the industry through the path-breaking movie "Avalude Ravukal"
Seema, the reel-life heroine in "Avalude Ravukal", later became his partner in real-life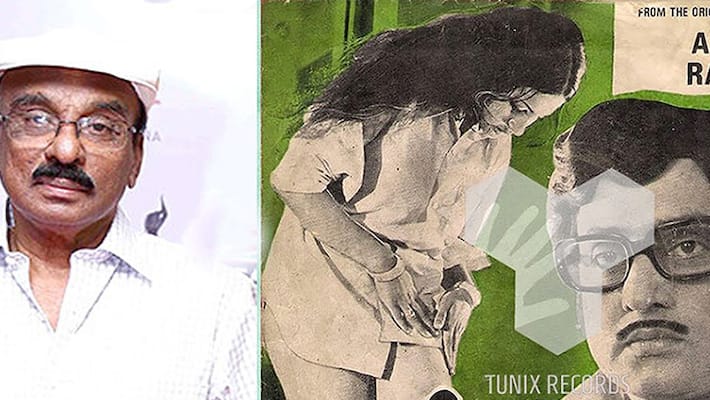 The eminent filmmaker I V Sasi, who died on Tuesday, has left behind a legacy of blockbusters as well as revolutionary films which captured the imagination of cinema lovers.
Sasi, 69, dominated the Malayalam film scene for four decades since 1970s with a wide variety of films through his close association with veteran writers like Jnanpith laureate M T Vasudevan Nair, late T Damodaran and P Padmarajan.
With over 150 movies to his credit, Sasi made a mark in the industry through the path-breaking movie "Avalude Ravukal", a sympathetic look at the life of a sex worker.
Though the movie dealt with a risque theme, Sasi, made the film a success with his deft handling of the subject.
Seema, the reel-life heroine in that new wave movie, later became his partner in real-life. They had a successful on-screen collaboration throughout their careers.
Sasi's films stood out for their elaborate sets and ensemble cast. The stories that he primarily dealt with were about the struggles of the working class.
The director, who began his film career as an art director, went on to become one of the most sought-after filmmakers from 1970s to mid-1990s. His first directorial venture, "Ulsavam" (1975), a love story, starred by Vincent and late Sreevidhya and was a hit. A native of Kozhikode district, Sasi, whose full name was Irruppam Veedu Sasidharan, was a diploma holder from Madras School of Arts.
Some of his well-known blockbusters include "Alkoottathil Thaniye", "Kanamarayathu", "Aksharangal" and "Vadakaykkoru Hrudayam", "Itha Ivide Vare", "Angadi", "Ee Nadu", "Vartha", "Devasuram" and "Avanazhi". Sasi blurred the divide between the commerce and art in Malayalam films and was instrumental in moulding several superstars of the industry such as Mammootty, Mohanlal and veterans like late Jayan and Sukumaran.
"Vellathooval", released in 2009, was Sasi's last movie, which he directed after a long gap. He also had some Tamil and Hindi movies to his credit.
Sasi, who was planning a comeback to the industry in recent times, was a winner of national and state awards. In 2015, the Kerala government presented him with the J C Daniel Award, the highest film honour in the state, in recognition for his overall contribution to the film industry.
Chief Minister Pinarayi Vijayan condoled the demise of Sasi and said he was a filmmaker who rewrote the conventional formula in the Malayalam film industry.
Last Updated Mar 31, 2018, 6:55 PM IST