Honey trap case: Channel CEO, journalist granted conditional bail
The court also stipulated that they appear before the investigating officer once a month
The FIR filed against the staffers concerned had said they had entered into a 'criminal conspiracy'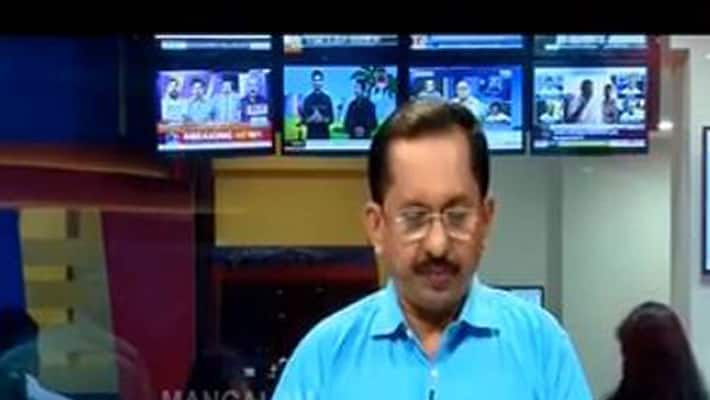 Granting bail to the channel's CEO R Ajith Kumar and senior scribe Jayachandran, Justice Abraham Mathew directed them to surrender their passports and not to enter the office of the channel for two months. The court also stipulated that they appear before the investigating officer once a month.
Earlier, when their plea came up for consideration on April 12, the High Court had declined to grant bail to them. The court, however, had granted bail to three other accused, including a news reader in the case. 
The FIR was lodged under Section 67A of the Information Technology Act, involving the offence of electronic publication or transmission of any material having sexually explicit act or conduct, which entails a five-year jail term and Rs 5 lakh fine on conviction. 
It was also filed under various penal provisions, including one for hatching a criminal conspiracy under Section 120B of the Indian Penal Code. 
The FIR filed against the staffers concerned had said they had entered into a 'criminal conspiracy' to malign Saseendran. The accused had aired an audio tape of sleaze talks on the channel and published it on its its Facebook page as well, said the FIR. 
Making its debut, the channel had on March 26 aired the audio clip of the purported talks of Saseendran, the NCP representative in the LDF cabinet, with a woman, after which he had resigned the same day. 
The channel had later tendered an apology for airing the contents and admitted it was a "sting operation" involving one of its women journalists and not a housewife, as it had claimed earlier.
Last Updated Mar 31, 2018, 7:07 PM IST