'Love Jihad' case: Shafin urges SC to call off 'unfair' NIA probe
Shafin Jahan, who hails from Kollam, has alleged that the NIA "is not being fair" in its probe
His petition also argued that Hadiya's confinement in her parental home is against her consent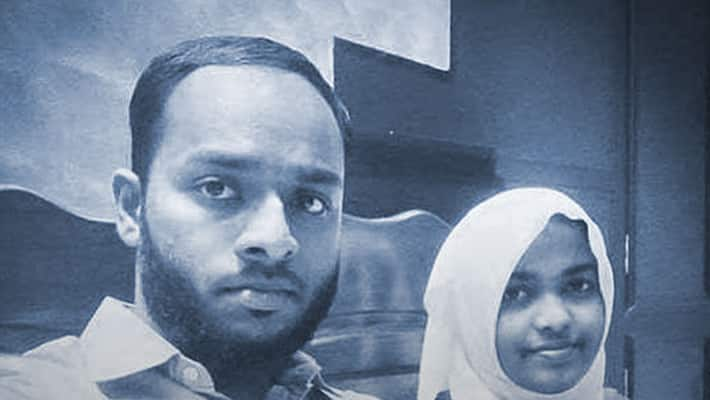 In an interesting development in the Hadiya case, her husband Shafin Jahan has filed a plea requesting the Supreme Court to call off the National Investigation Agency (NIA) probe into the case.
Shafin, who hails from Kollam, has alleged that the NIA "is not being fair" in its probe. His petition also argued that Hadiya's confinement in her parental home in Vaikom near Kottayam cannot be allowed as it is against her consent.
Police imposing cases against me to frame Hadiya's husband: Kerala man's Facebook Live goes viral
The NIA began an investigation into the case last month following the top court's orders. The case pertains to the annulment of Hadiya's marriage to Shafin by the Kerala High Court as it amounted to 'love jihad'. Hadiya aka Akhila Ashokan had embraced Islam around a year ago.
Shafin, who had married Hadiya in December, had moved the apex court after the Kerala High Court annulled the marriage, acting on on a complaint filed by her father Ashokan . The Kerala government had said that if the apex court wants an NIA probe, it has no objections.
Love jihad? NIA finds common 'mentor' in Hadiya, Ayesha cases
The Supreme Court said that after getting inputs from the NIA and the police probe, it would interview Hadiya to ascertain her views. Veteran advocates Kapil Sibal and Indira Jaising are arguing the case.
Last Updated Mar 31, 2018, 7:01 PM IST