Guruvayur marriage: Women's commission warns of stern action against those shaming bride online
The women's commission has urged the police to take strict action against those who are shaming the woman
Guruvayur MLA KV Abdul Khader had defended the woman and sought the intervention of the women's commission
The groom has denied being involved in any sort of campaign against the woman through social media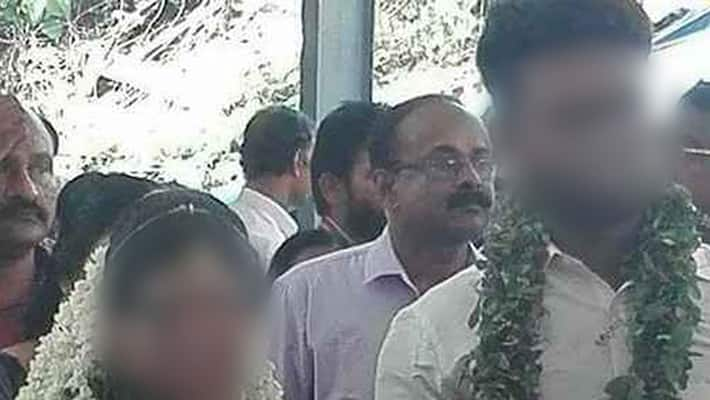 The Kerala Women's Commission has intervened in the controversy which followed a recent marriage held at Guruvayur temple, and has directed the police to book those shaming the woman on social media.
Reports had claimed that the bride went with her boyfriend minutes after the marriage, inviting stark criticisms from thousands of social media users. Hundreds of people shared her photos, without concealing her identity, on social media platforms like Facebook and WhatsApp, and shamed her for allegedly walking out of the marriage.
It is under these circumstances that the women's commission intervened in the matter. The commission has urged the police to take strict action against those who are shaming the woman. Chairperson MC Jospehine will visit the woman at her residence on Saturday as part of an enquiry.
'I had no choice,' Guruvayur bride explains her plight
On Friday, Guruvayur MLA KV Abdul Khader had defended the woman and sought the intervention of the women's commission and the state government in the issue.
"The stories regarding the marriage, which are being spread on social media, are not entirely true. The marriage was called off owing to differences of opinion between the two families not because of the woman," Khader was quoted as saying.
Meanwhile, the groom has denied being involved in any sort of campaign against the woman and trying to malign her on social media.
The Kodungalloor native reportedly cut a cake, which was ordered originally for the reception, at his residence with his relatives and friends in attendance. Photos of the same, which he sent to a family group on WhatsApp with the caption a "small celebration of the great escape", were doing the rounds on social media. 
Last Updated Mar 31, 2018, 6:44 PM IST