'I had no choice,' Guruvayur bride explains her plight
The woman says she had informed the groom and her parents about her relationship
The groom said she should not think about her boyfriend while parents forced her for the marriage
Following this, the woman decided to escape as soon as she got a chance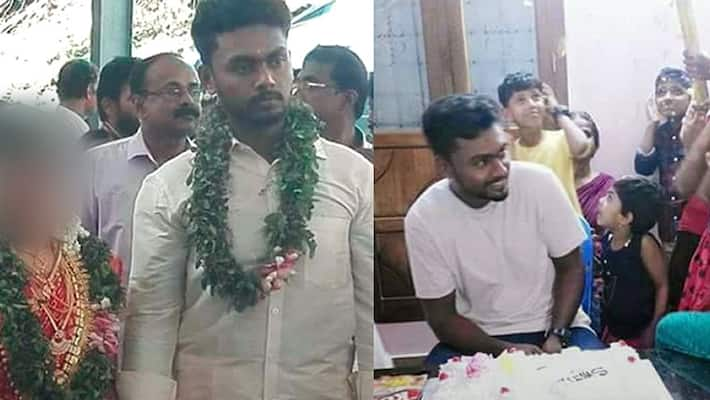 Netizens in Kerala were abuzz on Monday after a report that a woman chose to walk off with her boyfriend minutes after marriage. Some abused her while others wanted to know why she waited for the marriage to complete to take such a 'drastic' step. 
Fed up of humiliations, the woman has now come up with an explanation. The woman says that she had already informed her parents and groom about her relationship and that she was not ready to marry him.
They did not listen to her and decided to go ahead with their decision. "When I told the groom about my relationship, he said that its past and I should not think about it. I had no other option but to walk off from the marriage," she said.
Also read Minutes after wedding, bride dumps groom, walks off with boyfriend
The wedding was held at Guruvayur temple, and as soon as she informed the groom that her boyfriend is present on the premises, he made a scene. There were reports that brides family had to pay ₹8 lakh to grooms family to cover the expenses incurred by them for the marriage. 
On the next day, the groom, Shijil, made a Facebook post that he celebrated the incident by cutting reception cake. Social media too was against the girl, and there were allegations that she tried to elope with the gold that was given during wedding. Her photo too was shared widely on social media platforms like Whatsapp and Facebook.
Read more: Great escape': Kerala man celebrates with family after bride dumps him at Guruvayur temple
However, a small number of users also came up with support for the woman who dared to make her choice. Some were of the opinion that the incident points to the fact that even in families girls are not given the freedom of choice when it comes to marriage.
Further, some went to the extent to say that the mere ceremony of marriage does not hold any value in current society as is portrayed by people. 
Last Updated Mar 31, 2018, 6:36 PM IST