Kerala girl dies after jumping off school building, 2 teachers absconding
15-year-old Gauri, who hails from Ramankulangara, breathed her last at a private hospital in Thiruvananthapuram
The girl had attempted suicide by jumping off from the third storey of the Trinity Lyceum school in Kollam on Friday
Two teachers, identified as Crescent and Sindhu, are absconding after the police registered a case against them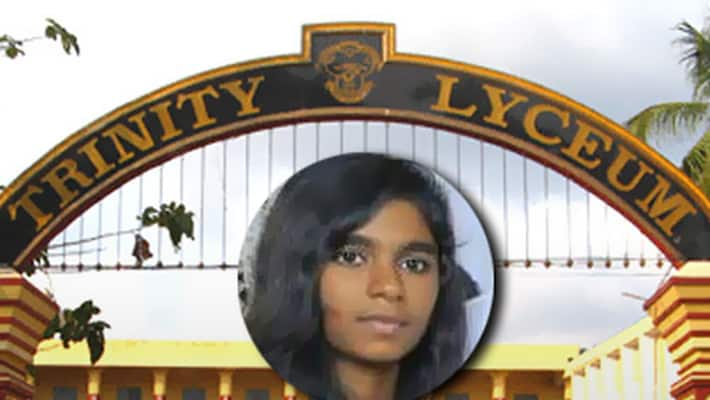 A class 10 girl student from Kollam, who jumped off from the top of her school building on Friday, succumbed to her injuries on Monday morning. 
15-year-old Gauri, who hails from Ramankulangara, breathed her last at a private hospital in Thiruvananthapuram at around 2.30 am on Monday.
The girl had attempted suicide by jumping off from the third storey of the Trinity Lyceum school near Thankasseri on Friday and was hospitalised in critical condition after sustaining serious injuries to her head and spine.
Meanwhile, two female teachers, identified as Crescent and Sindhu, are absconding after the police registered a case against them in connection with the incident. The Kollam West police had earlier filed a case of abetment of suicide against the two teachers, who had mentally harassed the girl, according to the girl's father.
According to reports, Crescent had made Gauri's sister, studying in class 8 at the same school, to sit amidst boys as a form of punishment for speaking during class on Friday. Gauri had a spat with some of her sister's classmates during the interval as they were making fun of her.
Gauri was then called into the staff room and both Sindhu and Crescent scolded her severely in front of other teachers, following which the girl jumped off from the school building.
 
Last Updated Mar 31, 2018, 6:36 PM IST