Kochi Biennale fetched Rs 2.75 crore from fundraiser action
An amount of ₹2.75 crore was generated in the auction held to support fourth edition of the KMB
The estimated price for Amrita Sher-Gil's 1927 famous watercolour was fixed at ₹15-20 lakh
The self-portrait went for ₹23 lakh while an untitled artwork etched the highest price of ₹49 lakh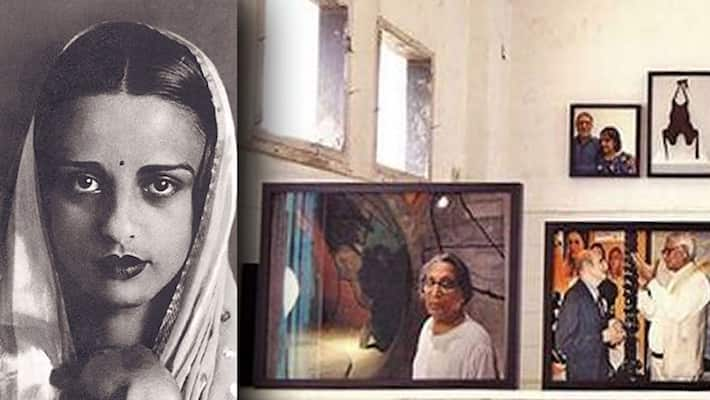 An untitled artwork of the iconic artist late Amrita Sher-Gil has fetched the highest price of ₹49 lakh while her 1927 self-portrait went for ₹23 lakh at the Kochi Biennale Foundation's (KBF) second fundraiser auction held in Mumbai.
An amount of ₹2.75 crore was generated in the auction held early this week in support of the next year's fourth edition of the KMB.
The first fundraiser auction, also held in Mumbai in 2015 by the KBF in collaboration with Saffronart, had raised an amount of ₹2.30 crore, which was used for the third edition of the Biennale, a KMB release said.
"The estimated price for Amrita Sher-Gil's 1927 famous watercolour was fixed at ₹15-20 lakh, before it went under the hammer at the auction held on October 31. It was organised at Saffronart's office and drew an exuberant assemblage of collectors and artists in a display of solidarity for the Biennale," the release said.
Besides live auctioning, bidding also took place online, on the phone and on the mobile app of Saffronart, the country's leading art auction house, it said.
"Subodh Gupta's stainless steel installation, showing his highly eccentric imaginings drawn from everyday objects, went for ₹25 lakh, exceeding its pre-sale estimate of ₹15-20 lakh," the release said.
KBF Secretary Riyas Komu said with the support of artists, Saffronart and the collectors, they have triggered a good momentum for the fundraising initiatives for the 2018 edition of Biennale.
In all, artworks of 41 modern and contemporary masters were put on the auction block and 98% of it was lapped up. The list featured, among others, Sahej Rahal, Bharti Kher, Atul Dodiya, TV Santhosh, Pushpamala N., Abir Karmakar, Prajakta Potnis, Parvathi Nayar, Manjunath Kamath and Kerala
artists Bhagyanath, Benitha Perciyal, P S Jalaja, KP Reji, Sosa Joseph, Vivek Vilasini and Gigi Scaria.
Francesco Clemente, an Italian contemporary artist, was the only foreigner whose work featured in the fundraiser auction list.
His artwork, Ascending, was hammered down at an amount of ₹14 lakh and was among the top 10 lots sold alongside works by Himmat Shah (₹14 lakh), B Manjunath Kamath (₹11 lakh), Benitha Perciyal (₹9.5 lakh), T V Santosh (₹9 lakh), Prajakta Palav Aher (₹7 lakh) and G R Iranna (₹6 lakh each), the release added.
Last Updated Mar 31, 2018, 6:53 PM IST