Final call on Thomas Chandy's resignation after knowing NCP's stand: Kerala Chief Minister
Chief Minister said a final decision on resignation of embattled Transport Minister would be taken after knowing the position of NCP
CPI ministers kept away from the cabinet meeting chaired by the Chief Minister to protest the delay in taking action against Chandy
Pinarayi also said that all parties in the Front have to be given due respect and their request has to be considered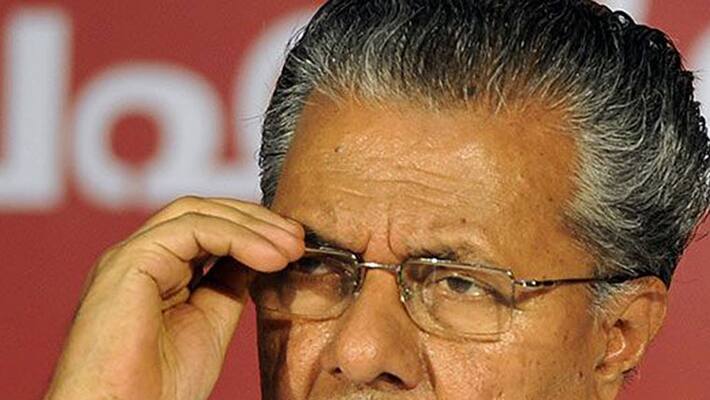 Amid demands for the resignation of embattled Transport Minister Thomas Chandy, Kerala Chief Minister Pinarayi Vijayan said a final decision on the matter would be taken after knowing the position of its ally, the Nationalist Congress Party (NCP).
Four ministers of the CPI, the second largest partner in the CPI-M led LDF front, meanwhile, kept away from the cabinet meeting chaired by the Chief Minister to protest the delay in taking action against Chandy, who is facing an encroachment case.
"State NCP has sought time till their national leadership takes a call on the matter and in accordance with coalition principles, a decision will be taken after knowing their position," Pinarayi told reporters after a cabinet meeting in Thiruvananthapuram on Wednesday. 
Pinarayi also said that all parties in the Front have to be given due respect and their request has to be considered. "The NCP has also informed that they would convey the leadership decision later in the day itself," he added.
The NCP executive meet held on Tuesday had discussed the matter and decided to inform the national leadership about its decision on the issue.
The Chief Minister said the Chandy issue did not figure in Wednesday's cabinet meeting, which took the decision on providing 10% reservation for the economically backward in the forward community in Devaswom board appointments.
Pinarayi also dismissed the criticism that he was giving undue time to Chandy to take a decision on the matter. It is only part of coalition propriety that Chandy and his party were being given time to take a stand on the matter, he said.
The CPI leadership in the state has openly asked Chandy to quit as the minister in the wake of allegations of encroachment by his Lake Palace resort at Kuttanad in Alappuzha district.
Chandy's position turned shakier after strong observations were made against him by the Kerala High Court on Tuesday while dismissing his petition challenging Alappuzha district collector's report which had found a large-scale violation of land rules by his resort.
Earlier in the day, Chandy and NCP state President T P Peethambaran held a 40-minute discussion with Pinarayi at the latter's official residence Cliff House in Thiruvananthapuram on the development.
Chandy, a three-time MLA from Kuttanad, had joined the Pinarayi cabinet in April after party nominee A K Saseendran resigned after a sleaze audio with a woman went viral.
The businessman-turned-politician was under attack for the past one month from the opposition Congress-led UDF and the BJP over charges that the luxury resort at Kuttanad in Alappuzha district, owned by him, had allegedly encroached backwaters and violated land rules.
The Kerala High Court on Tuesday dismissed Chandy's petition challenging the report of the Alappuzha district collector, which had found that largescale violations of Kerala Land Conservation Act and Conservation of Paddy Land and Wetland Act had been committed by the luxury lake resort owned by the minister. 
Last Updated Mar 31, 2018, 7:03 PM IST