Kerala family in 'vegetative state' in New Zealand after eating toxic wild boar meat
Paramedics found Shibu Kochummen, 35, his wife Subi Babu, 32, and his mother Alekutty Daniel, 62, lying unconscious in their home
The family had cooked and ate meat from a wild boar which Shibu had shot while on a hunting trip with friends
It could take up to two months for the poison to clear their bodies but they could still face long-term damage including paralysis or tremors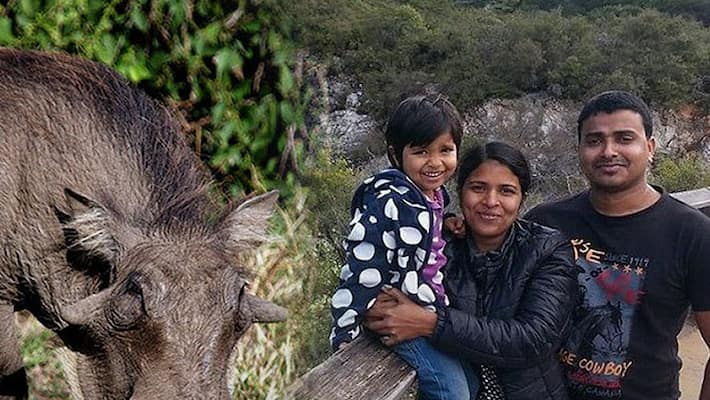 Three members of a Keralite family in New Zealand remain in a "vegetative state" in a hospital and could face paralysis for life after suspected food poisoning from eating a wild boar they shot while hunting.
Paramedics found Shibu Kochummen, 35, his wife Subi Babu, 32, and his mother Alekutty Daniel, 62, lying unconscious on the floor in their home on November 10, minutes after eating dinner, which included cooked meat from a boar. Shibu had shot the boar while on a hunting trip with friends.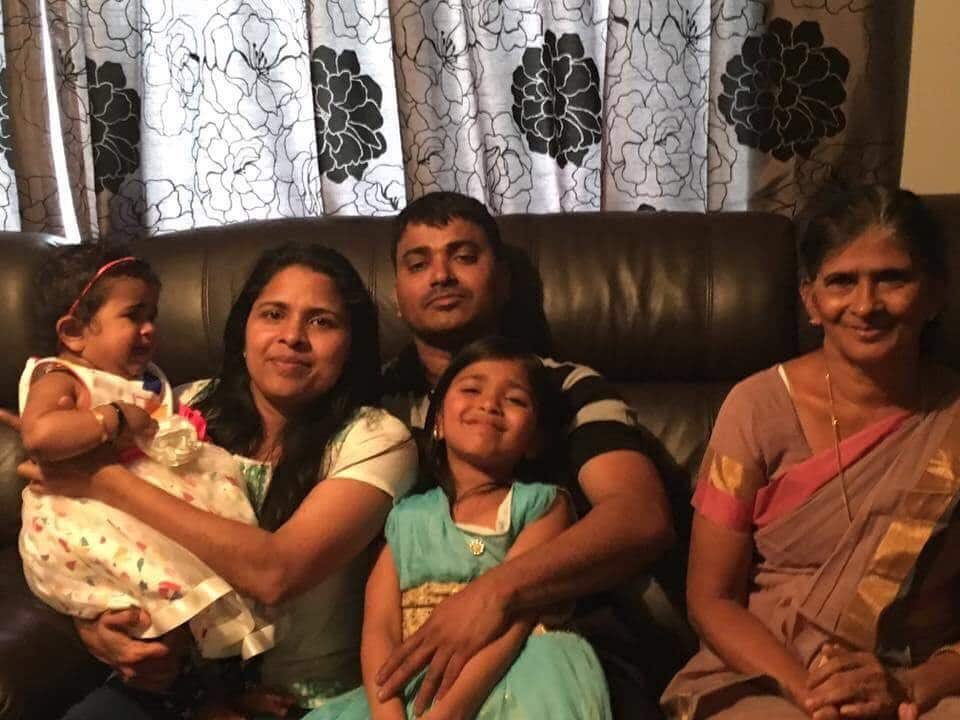 Subi Babu, Shibu Kochummen and Alekutty Daniel with the children
Alekutty collapsed within minutes of consuming the meal, followed by Subi. Shibu called an ambulance but he too fainted halfway through the call. The trio has been lying in the hospital in an unresponsive state for a week now, according to local reports.
Shibu and Subi's two children, aged seven and one, did not eat the meat and are unaffected. They are currently being looked after by Hamilton Marthoma Congregation, a registered charity.
Medical specialists treating the three reportedly indicated it could take up to two months for the poison to clear their bodies and that they could face long-term damage including paralysis or tremors. 
Doctors are shocked at the dire impact of the suspected food poisoning and now believe that it is a rare case of botulism. Meat from the boar was sent out for tests, and findings from a detailed toxicology report are soon expected.
The family, who moved from Kerala to New Zealand five years ago, are currently settled in Putaruru on New Zealand's North Island and are now in a critical condition at a hospital in Waikato.
Sojan Joseph, a friend of the family, wrote in a Facebook post that since Alekutty was on a visiting visa and does not have insurance, the family needs help raising funds for treatment.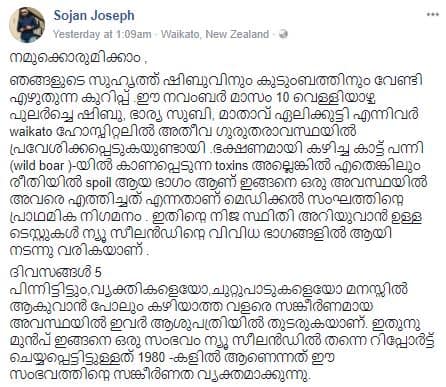 Last Updated Mar 31, 2018, 6:52 PM IST