After Amala Paul, Fahadh Faasil caught up in PY registration scam
The Benz E Class owned by Fahadh Faasil has Puducherry registration
The residents of the address under which the car is registered do not know anyone named Fahadh
Earlier actress Amala Paul was also found to be using a car with Puducherry registration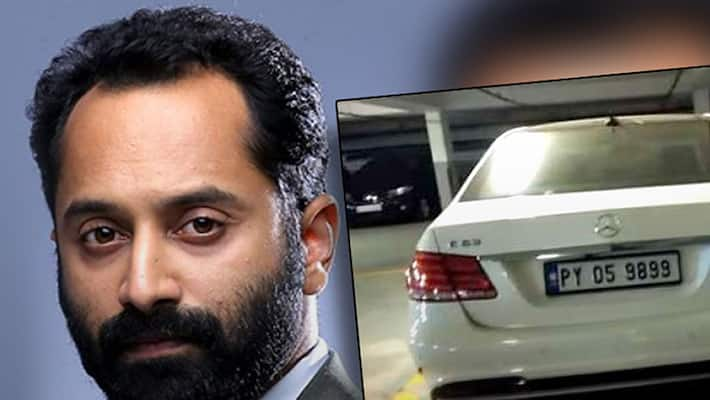 After actress Amala Paul Malayalam actor Fahadh Faasil has landed in trouble for using a car with Puducherry registration. It was also found that the car is registered using a fake address. 
The Mercedes Benz E Class has the registration number PY-05-9899, and the address given by the actor is Fahadh Faasil, No.16, IInd Cross Puchupet, Lawspet, Puducherry-605008. Mathrubhumi news reports that the address given by the actor is fake.
On inquiring about the authenticity of the address, it was found that the house is given out on rental and the resident said they don't know anyone named Fahadh. 
While you have to pay ₹14 lakh for registering a luxury vehicle in Kerala, just ₹1.5 lakh is needed for Puducherry registration. However, only those who reside in Puducherry can avail this benefit, and this is why people provide a fake address for getting registration. 
Earlier, actress Amala Paul too had landed in controversy after it was found that her car was registered in Puducherry under a fake address. Her Mercedes S Class, worth ₹1 crore was registered in Puducherry, and she managed to save ₹20 lakh. 
It was found that the car was registered under the name of an engineering student in Thilaspet, Puducherry, who had no clue about the vehicle or registration under his name. 
Last Updated Mar 31, 2018, 7:04 PM IST