Environmental activist Dr A Latha passes away
Environmental activist Dr A Latha passed away after a prolonged illness
Latha had conducted several nature camps for children and young adults
She had resigned her job to devote time to environmental causes which were dear to her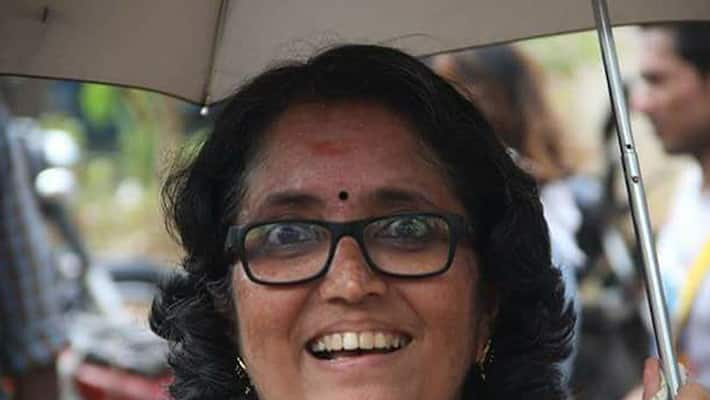 Environmental activist and a member of the Chalakudy River Protection Samithi, Dr A Latha, passed away after a prolonged illness, in Thrissur, on Thursday. She was 51 and leaves behind her husband, Unnikrishnan, also an environmental activist and poet.
Latha, an agricultural officer, had resigned her job to devote time to environmental causes which were dear to her. An active member of the Save Western Ghats Movement and director of the River Research Centre, Latha had conducted several nature camps for children and young adults.
In the year 2000, Dr Latha got involved with the movement against the Athirappilly Hydro Electric Project on the Chalakudy River full-time and recognised the potential destruction it would cause on a small, 144-km long river.
Condoling her death, former Union Environment Minister Jairam Ramesh said he was pained and anguished to learn of Latha's demise.
"I knew she had been suffering for some time, but the fighter she was, I was confident she would pull through. Alas, that was not to be. To her, I owe my interest and involvement in the Athirapally project going back to 2009," he said adding she was a deeply committed and passionate environmentalist.
Another environmental activist C R Neelakantan said she had worked selflessly for protecting rivers and environment in the state and was an unparalleled fighter. 
Latha was also the recipient of the first Bhageerath Prayas Sanman for exemplary capacity for combining research and mobilising community, political and state agencies for ushering in a unique methodology of consensus-based conservation of rivers in the country.
Last Updated Mar 31, 2018, 6:41 PM IST