Dileep very happy in jail, went to give him 'Onakkodi': Jayaram
Jayaram said Dileep is "very happy" in jail, and revealed that he visited Dileep to keep up a tradition they have been following for years
"We exchange 'Onakkodi' every year, and I wanted it to continue this year as well," Jayaram told reporters after coming out the jail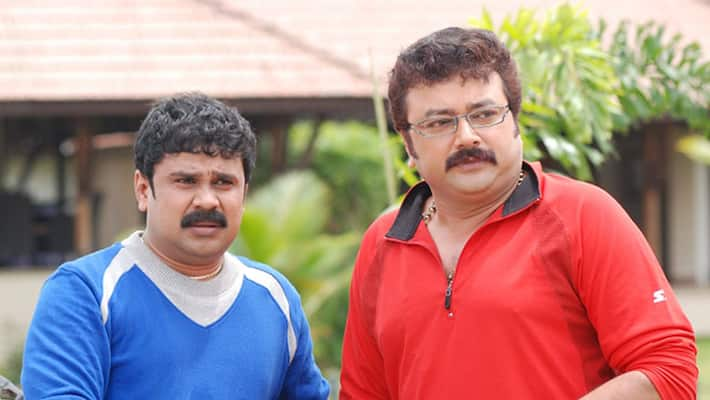 Actor Jayaram visited Dileep at the Aluva sub-jail on Monday and handed him the 'Onakkodi' (new clothes for Onam) on Thiruvonam.
When asked about Dileep, Jayaram said he is "very happy" in jail. The actor revealed that he visited Dileep to keep up a tradition they have been following for years.
After Kavya, several Mollywood celebs visit Dileep in jail on Thiruvonam eve
"Dileep is very happy. There was no particular reason as such for me to visit him. We exchange 'Onakkodi' every year, and I wanted it to continue this year as well," Jayaram told reporters after coming out of the jail as he hurriedly left and got into the car.
Jayaram is the latest celebrity from the Malayalam film industry to visit Dileep. Director Ranjith Balakrishnan, actors Harisree Ashokan, Kalabhavan Shajohn and Suresh Krishna had come to the jail on Sunday.
Did police force Nadirshah to give statement against Dileep?
Actress and Dileep's wife Kavya Madhavan, his daughter Meenakshi and friend Nadirshah had visited the actor on Saturday.
The Angamaly magistrate court had recently extended Dileep's remand period till September 16. The actor is an accused in the Kochi actress attack case and was arrested on July 10.
Last Updated Mar 31, 2018, 6:45 PM IST