Dileep fires Advocate Ramkumar, new counsel Ramanpillai to file for bail again?
Jailed cine star Dileep has fired his counsel.
Advocate Ramkumar was handling the case on behalf of Dileep.
Senior lawyer B Raman Pillai will appear for Dileep.
Dileep will file another bail application with High Court on Monday.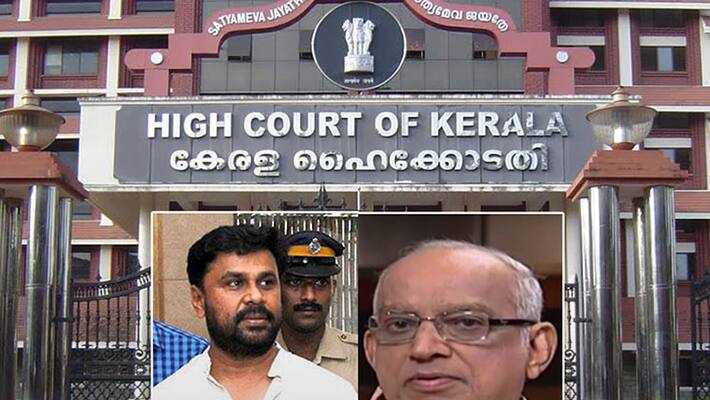 Reports are now doing the rounds that jailed cine star Dileep has fired his counsel and will now approach the Kerala High Court once again with a bail application in the sensational Kochi actress attack case.
Senior lawyer B Ramanpillai will appear for Dileep before the HC on Monday.  Till now advocate Ramkumar was handling the case on behalf of Dileep. Has Dileep fired his counsel and appointed a new lawyer? There is still no clarity as to why Dileep changed his counsel.
Ramanpillai is a noted criminal lawyer. He represented Sufia Madani, wife of Abdul Nasser Madani, an accused in Bengaluru serial blast case. Sufia was accused in Kalamassery blast case where a Tamilnadu state bus was torched. He also had represented Kerala beedi tycoon Mohammed Nisham in the infamous Chandrabose murder case. 
The Kerala High Court had earlier cancelled his bail plea on July 24. The prosecution had then raised objections that, the Kerala film star should not be granted bail as many people including his manager Appunni were yet to be interrogated by the police.
Appunni this week appeared before the police and was questioned at length, and later let off.
Dileep's manager Appunni has admitted to the police that he knew Pulsar Suni, the prime accused in the Kochi actress attack, for several years, and that the actor knew about Suni's phone call from jail. [Read - Dileep was with me when Pulsar Suni called from jail: Appunni]
Appunni told the probe team that he knew Suni from the time he used to work as actor Mukesh's driver. The manager also said that Dileep was beside him when Suni called his phone from jail demanding the promised remuneration and that he informed everything Suni said over the phone to Dileep.
Last Updated Mar 31, 2018, 7:03 PM IST