Actress attack: Major blow to Dileep as police debunk actor's hospital alibi
Soon after the attack, Dileep reportedly asked a hospital in Aluva to give him certificates to show he was admitted there from February 14 to 21
The hospital alibi is crucial in Dileep's defence to prove his innocence, and if the police manage to debunk it, the actor could be in dire trouble
The development comes amid reports that the SIT, probing the actress attack, would make Dileep the prime accused in the case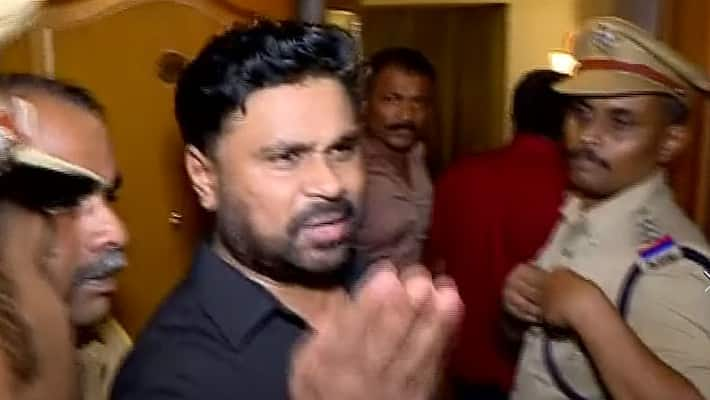 In an important development in the actress attack case, the police have reportedly found that actor Dileep tried to fabricate medical certificates to make an alibi.
Dileep forged medical documents to show he was hospitalised on February 17, the day the actress was abducted and assaulted in a moving car in Kochi, Asianet News reported, quoting police sources.
Soon after the attack, Dileep reportedly asked a hospital in Aluva to give him certificates to show he was admitted there from February 14 to 21. The hospital authorities have given a statement to the police that the actor himself had asked for the documents.
The hospital alibi is crucial in Dileep's defence to prove his innocence, and if the police manage to debunk it, the actor could be in dire trouble.
Also read: Actor Dileep offers prayers at Sabarimala temple [Video]
The development comes amid reports that the Special Investigation Team (SIT), probing the actress attack, would make Dileep the prime accused in the case. in the additional charge sheet.
Dileep was arrested on charges of conspiracy in the case on July 10 and spent 85 days in judicial remand before he was released on bail on his fifth attempt earlier this month. 
The leading actor has been the 11th accused in the case, according to the existing charge sheet, which was filed before his arrest in July. Pulsar Suni, who abducted and sexually assaulted the actress, has been the prime accused in the case so far.
Read more: Actress attack: Police ready with foolproof charge sheet against Dileep
However, the probe team is planning to submit that Suni or the other perpetrators didn't have any personal enmity towards the actress, like Dileep did. The actor allegedly hired Suni, orchestrated and paid for the attack, which should make him the prime accused, according to police sources.
Also, all charges levelled against Suni and the others, including gang rape, is applicable to Dileep as well, if he is proved to be the main conspirator.
Last Updated Mar 31, 2018, 6:35 PM IST