Dileep bail: High Court finds no substantial change of circumstances
Dileep is named 11th accused in the order
The justice summarised the order in 10 points
The order states that there is no substantial change of circumstance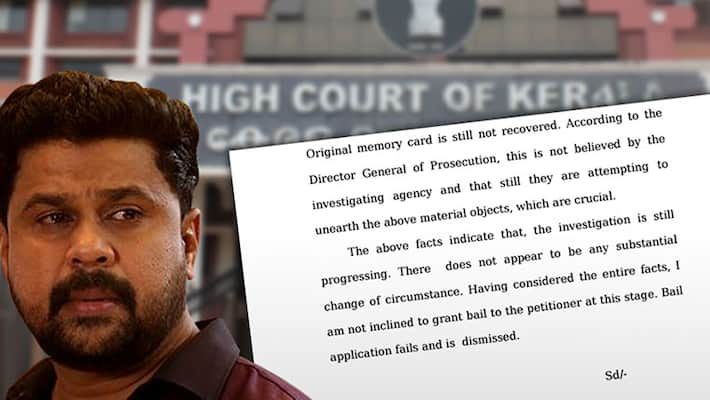 Kerala High Court has denied the bail plea of actor Dileep for the second time. The court denied bail to the actor on the basis that the investigation is still progressing and there is no substantial change of circumstances as argued by petitioner. 
Justice Sunil Thomas concluded that "having considered the entire facts he is not inclined to grant bail to the petitioner at this stage."
The court took the decision after hearing the counsel for the petitioner, Director General of Prosecution and checking the case diary. The single bench summarised its order in ten points.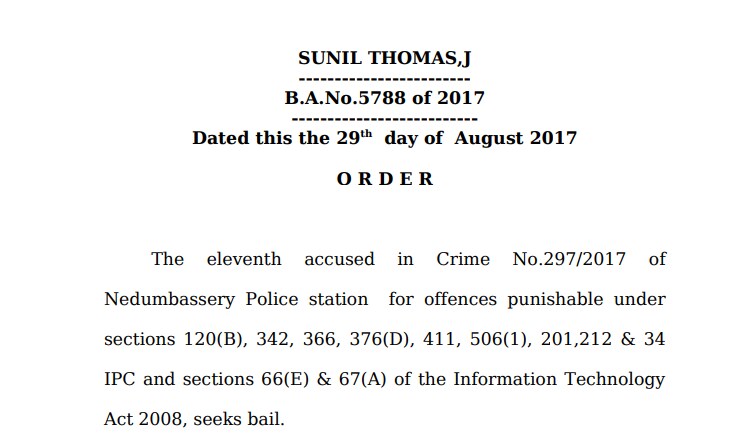 The order made it clear that the first bail application was dismissed on July 24 on finding that there was prima facie material to suspect the involvement of petitioner in the conspiracy.
Further, it also stated various arguments put forward by petitioner as well as prosecution. 
The order says that the prosecution is not relying only on a confession made by a criminal but has documentary and oral evidence to support the presence of Dileep and Pulsar Suni in various locations. It was also mentioned that though Appunni was interrogated he did not cooperate with the investigation. 
Further, the judge also relied on the statement of prosecution that the investigating agency does not believe that the mobile phone and memory card used to record the attack was destroyed and is still attempting to unearth these crucial material objects. 
Last Updated Mar 31, 2018, 6:57 PM IST