CPM will not protect lawbreakers: Kodiyeri Balakrishnan
PM has made it clear that the party would not make any compromise in dealing with those who violate the law
Thomas Chandy is facing allegations of large-scale violation of the Kerala Land Conservation Act and Conservation of Paddy Land and Wetland Act
CPM State Secretary Kodiyeri Balakrishnan said that action would be taken after legally examining the issue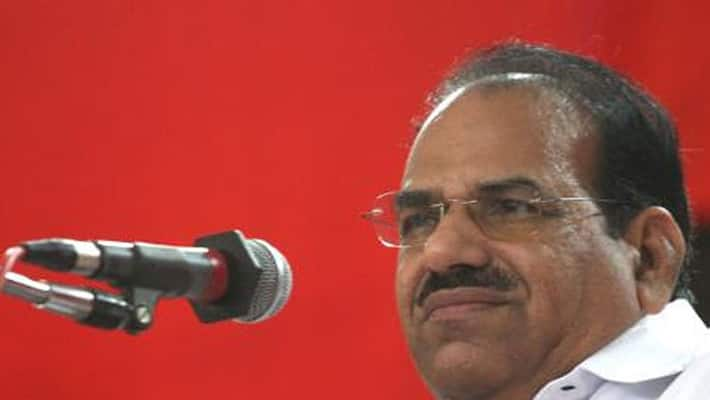 Amidst mounting pressure for the resignation of Transport Minister Thomas Chandy, the ruling CPM has made it clear that the party would not make any compromise in dealing with those who violate the law.
Thomas Chandy is facing allegations of large-scale violation of the Kerala Land Conservation Act and Conservation of Paddy Land and Wetland Act by a tourist resort run by Water World Tourism company at Alappuzha, in which he is a board member.
"There will not be any compromise on lawbreakers if the charges are proved true," CPM State Secretary Kodiyeri Balakrishnan told reporters on matters connected with Chandy.
"Action would be taken after legally examining the issue," Balakrishnan said adding legal advice of the advocate general has been received on the same.
"The legal advice was being examined, and LDF has entrusted Chief Minister Pinarayi Vijayan with taking a decision on it," he added.
Balakrishnan further said everyone has to abide by the decision of the Chief Minister, which was also applicable to NCP, whose nominee is Chandy in the cabinet.
Attacking the former Chief Minister Oommen Chandy over the solar scam probe report, Balakrishnan said Congress leader V M Sudheeran should ask Oommen Chandy who 'blackmailed' him. 
Balakrishnan made the comments in the backdrop of Sudheeran criticising the LDF government over the Thomas Chandy issue.
The Left party leader also said his government would neither protect any offenders nor crucify the innocent.
Hitting out at the BJP-led NDA government at the Centre Balakrishnan alleged that the agriculture sector in the country had been handed over to corporates and the nation was now encountering the "disastrous" fallout of it.
He further alleged that farmers in the country were suffering as farm products have no fixed price forcing them to withdraw from farming.
Agriculture can be promoted only by providing encouragement and realising this CPM has come out in open to extend support to farmers, he said.
Last Updated Mar 31, 2018, 6:45 PM IST