'Get out' jibe: CPM leadership unhappy with Pinarayi's attack on mediapersons
The Kerala CM lost his temper at media personnel ahead of a meeting with BJP and RSS leaders
The incident made headlines even in the national media and drew flak from various quarters
CPM leaders are of the opinion that Pinarayi venting his anger at mediapersons was totally uncalled for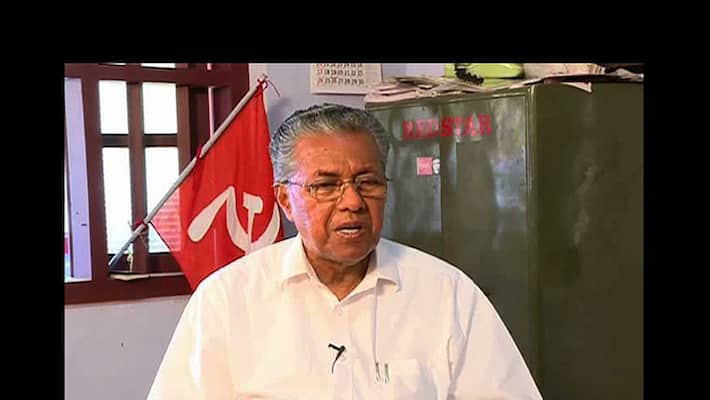 The CPM central leadership has expressed its displeasure over Kerala Chief Minister Pinarayi Vijayan's behaviour towards mediapersons at Thiruvananthapuram on Monday.
The Kerala CM lost his temper at media personnel when he reached the Mascot Hotel for a meeting with BJP and RSS leaders to discuss the ongoing incidents of political violence across the state. Pinarayi asked journalists and cameramen to "get out" of the room, where the meeting was scheduled, in the style that reminded a king or a feudal lord. 
The incident made headlines even in the national media and drew flak from various quarters. Top-level leaders of the CPM feel that Pinarayi venting his anger at mediapersons ahead of a meeting for peace talks was totally uncalled for and didn't suit the behaviour of a Chief Minister.
The CPM leaders are also unhappy with the political developments in Kerala. The central leadership is irked that it now appears the peace talks with BJP and the all-party meeting scheduled on August 6 were an outcome of the governor's intervention, instead of a state government initiative.
The peace meeting was called following sporadic violence which culminated in the gruesome murder of an RSS worker in the state capital on Saturday night.
Last Updated Mar 31, 2018, 6:32 PM IST