Congress MLA Vincent suspended from party after rape charges
Congress suspended M Vincent MLA from the party post after rape allegations
KPCC president defended him saying his arrest is politically motivated
Vincent told party that he was confident that he would be able to prove his innocence, Hassan said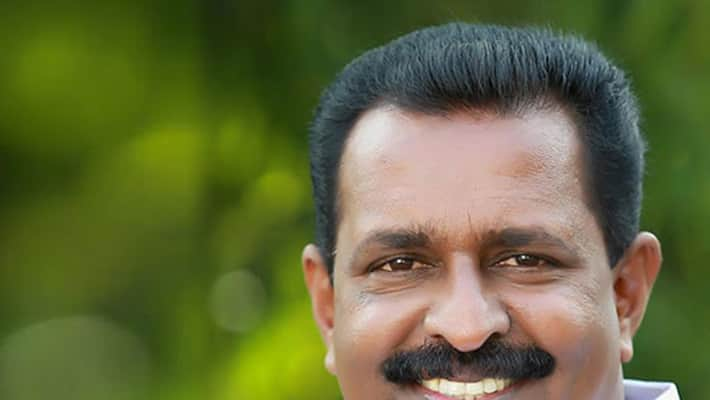 Congress in Kerala suspended its MLA M Vincent from the party post after he was arrested for allegedly raping and stalking a woman, though the party defended him saying "the case and his arrest is politically motivated."
"Though the rape charges and the arrest were part of a political conspiracy, considering the complaint of the woman, the Congress has decided to suspend Vincent from the party secretary post, Kerala Pradesh Congress Committee (KPCC) president M M Hassan told reporters. 
He would stand divested of the party post till his innocence in the case is proved, Hassan said, adding, Vincent has told the party that he was confident that he would be able to prove his innocence in the court.
Also read: Congress MLA Vincent arrested over alleged rape, police find he called victim 900 times
The Congress rejected the demand of the ruling CPI(M)-led LDF for the resignation of Vincent and said there was no need for it now. "Party will take a call on that after he is declared guilty by the court," Hassan said.
Terming the arrest as an unusual step, KPCC president wanted the police to probe the conspiracy angle to the whole episode. "The charges against the MLA were converted into rape following political pressure exerted by local CPI(M) MLA K Ansalan and some of its local leaders," Hassan alleged.
Hassan also mentioned about media reports on the statement of the victim's sister that "it is a case of political conspiracy and the victim is suffering from mental problem." Stating that the case and further steps against Vincent were taken in haste, Hassan said CPI(M)-led LDF government had not taken any action against its worker in Vadakancherry and NCP MLA A K Saseendhran who was facing sexual harassment complaint by women.
Meanwhile, the CPI(M) rubbished the Congress charges that the political conspiracy was behind the arrest of Vincent and said the government initiated steps as per the law. CPI(M) State Secretary Kodiyeri Balakrishnan said the MLA was charged and arrested on the basis of the deposition of the victim, which was very important in such cases. 
"I failed to understand the logic behind the Congress party's charge that the case is part of the political conspiracy," he said. 
Last Updated Mar 31, 2018, 6:59 PM IST