Denial of medical aid: CM Pinarayi apologises to Murugan's family
Murugan, 30, was turned away by hospitals in Kollam and Thiruvananthapuram for various reasons
"I apologise to the family of the deceased, Murugan, on behalf of the state government"
CM Pinarayi Vijayan said that the government would consider a new legislation to avoid recurrence of such episodes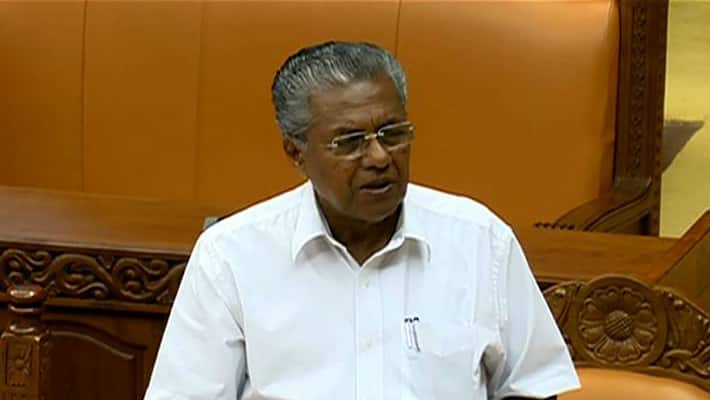 Kerala Chief Minister Pinarayi Vijayan has tendered an apology to the family of a young road accident victim from Tamil Nadu, who died after being denied treatment by various hospitals in the state. 
Murugan, 30, was turned away by hospitals in Kollam and Thiruvananthapuram for various reasons, including absence of a person from his side aka bystander. Terming as the August 6 incident 'unfortunate', the CM told the state Assembly that the government would consider a new legislation to avoid recurrence of such episodes. 
"I apologise to the family of the deceased, Murugan, on behalf of the state government... and share their grief," PTI quoted Pinarayi as saying in the Assembly. The CM said it should not have happened in a state which had made tremendous progress in the health sector. 
CCTV visuals confirm 'Medicity' doctors refused treatment to accident victim Murugan
Referring to the complaint of the denial of treatment for Murugan, who was seriously injured in the mishap in Kollam, by five private hospitals and the Government Medical College Hospital in Thiruvananthapuram, Pinarayi said the government would consider bringing a new legislation to avoid recurrence of such incidents in future. 
"An expert medical team will examine the reasons behind the denial of treatment. The government will consider a new legislation or amend the existing one if necessary to check recurrence of such incidents in the state," the CM said. 
Kollam: Accident victim dies after hospitals refuse treatment, case registered [Video]
Murugan, hailing from Tirunelveli, was seriously injured in a motorbike accident at 11 pm on August 6 and died next morning. Though he was taken to different hospitals in Kollam and Thiruvananthapuram, the hapless man was not given treatment on various grounds including the absence of a person to be with him during the treatment. 
Last Updated Mar 31, 2018, 6:41 PM IST