Adivasis fought British but losing battle against own governments: Pinarayi
Kerala CM Pinarayi Vijayan said sacrifices of adivasis have been forgotten by the state governments
Pinarayi said the neo-liberal policy of governments allow the capitalists to move into adivasi villages
"Not only the lands, the adivasis are losing their identity, culture and language," the CM said
Pinarayi was addressing the inaugural meeting of Adivasi Adhikar Rashtriya Manch in Visakhapatnam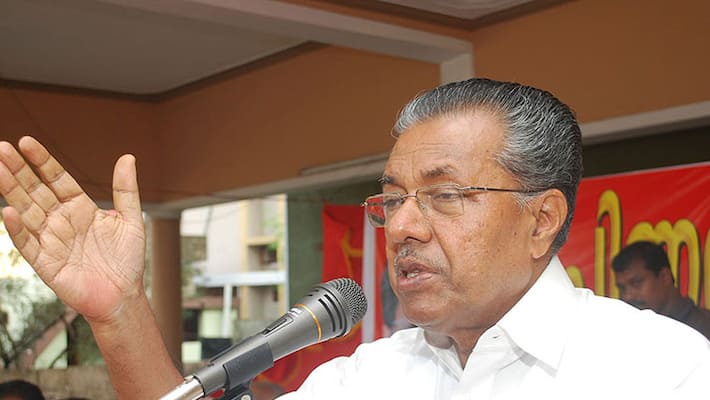 Kerala Chief Minister Pinarayi Vijayan said that though the adivasis fought valiantly against the British and against exploitation, they have been losing the battle against their own governments. 
Adivasis played a major role in the fight against the colonial rule and the feudal system but their efforts, sacrifices have been forgotten by successive governments that ruled the country since independence, Pinarayi said while addressing the inaugural meeting of the Adivasi Adhikar Rashtriya Manch in Visakhapatnam on Tuesday.
Pointing out that the adivasis are the most exploited lot in the country, the Kerala CM said the governments made no effort to improve their lot. 
"Their lands have been encroached by multi-national companies and industries for mining and quarrying, and the government on its part diluted the Forest Rights Act and the provisions under the fifth and sixth schedule of the Constitution," PTI quoted Pinarayi as saying. 
"Not only the lands, the adivasis are losing their identity, culture and language. They became more vulnerable to exploitation and there is no security to their women and children," he added. 
Citing the case of adivasis of Bastar region in Chhattisgarh, Pinarayi said the neo-liberal policy of the government is allowing the capitalists to move into forest land and adivasi villages. Till date 14 corporate companies have entered the Bastar region in the name of mining. 
"The security forces in the name of fighting against the maoists, are evicting the adivasis to facilitate the private companies to set up their industries. As a result the adivasis are getting killed in the crossfire of naxals and the police," he stressed. 
Last Updated Mar 31, 2018, 7:05 PM IST