Kerala women get the government to bend, state-run liquor outlets will soon see women behind the counter
Kerala government has decided to appoint women at state run liquor outlets
The High Court had twice ordered that denying jobs at BEVCO amounts to violation of fundamental rights
The government will amend Foreign Liquor Rules, 1953 and Kerala abkari shops disposal rules, 2002, to facilitate appointment of women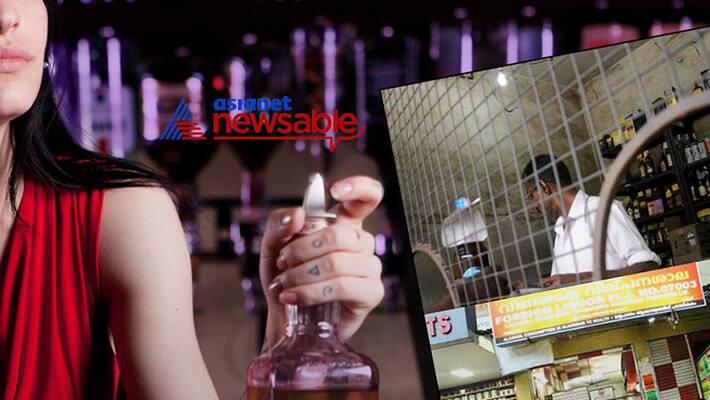 Breaking the male bastion, Kerala women have forced the government to appoint them at the state-run liquor outlets. They will now be selling liquor at the outlets of Kerala State Beverages Corporation Limited (BEVCO).
In what can be termed as a bold move, these women from Kerala have proved that they are not to be sidelined when it comes to jobs associated with alcohol. They fought legally and won the cause, and finally, the government too had to budge to their demand.
It was not easy for them to break the stereotypes as usually women always fight against alcohol consumption and liquor outlets. Kerala has even seen some fights, led by women and girls, against liquor outlets. It is the first time that they are demanding to work in such a sphere which was always occupied by men.
Kerala Government's decision came after High Court verdict that rules restricting employment to women in BEVCO outlets amount to the violation of fundamental rights enshrined under Articles 14, 15 and 16 of the Constitution. 
Rule 37 of Kerala Abkari Shops Disposal Rules and rules 9A, 16, 20, 27A and 36 of Kerala Foreign Liquor Rules clearly state that no women shall be employed in any capacity in a toddy shop, foreign liquor outlets including BEVCO and beer and wine shops or clubs.
In 2013, Justice Dama Sheshadri Naidu, in the case, Dhanyamol C J versus State of Kerala , had said that rule 27A of Kerala Foreign Liquor Rules and condition 9A fall foul of the Constitutional right of gender equality.
In 2016, High Court Justice Anu Sivaraman in Sanuja B versus Kerala State Beverages Corporation ruled that the Public Service Commission (PSC), the body that conducts recruitment to government services, should take steps to appoint six women in the rank list of the Commission as peon and helpers at BEVCO, as they were denied posting citing these rules.
The state government has finally decided to amend the Foreign Liquor Rules, 1953 and  Kerala abkari shops disposal rules, 2002.
One of the biggest concerns while taking such a step was whether it would be an ideal move in a state like Kerala. Crimes against women and children have been on the rise in the state for the past few years.
However, such concerns were alleviated after C S Latha, who had fought for the cause, approached State Human Rights Commission. It was found that women were already employed in the warehouses and offices of the Corporation and it was only the rules that hindered their appointment at outlets.
Commission Chairman Justice J B Koshy observed that no one consumes liquor at BEVCO outlets and there is no palpable threat to the safety of women if they are employed at liquor shops. Beverages shops sell liquor in bottles and safety concerns arise at places where people consume liquor. The decision to deny job for women at outlets amounts to discrimination, and hence government should consider scrapping the rules that led to the situation, the Commission said.
Last Updated Mar 31, 2018, 7:07 PM IST