Angered over one denied meal, man threatens to blow up Guruvayur
The Guruvayur temple received a bomb hoax on Saturday morning, following which police security was beefed up.
The devaswom office received a call saying a female suicide bomber would blow up the building.
Hours later, the police was able to trace the call to a 65-year-old rag picker who was denied a free meal.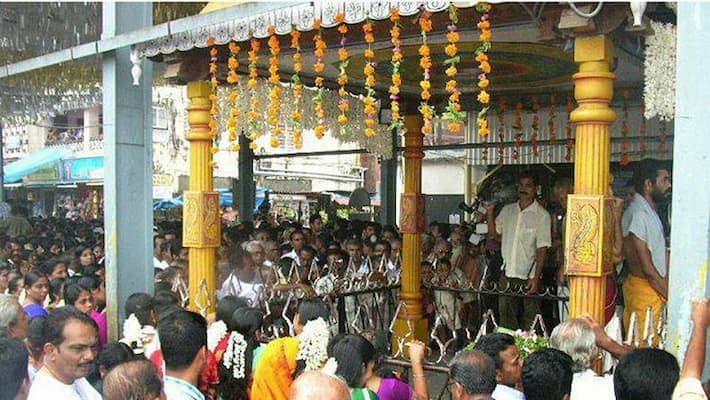 There was widespread panic at Guruvayur temple in Kerala after a man called and threatened to blow it up. On Saturday, the Kerala police was on high alert and security was beefed up at the religious site after the devaswom office received a mysterious call.
Hours later, the police arrested 65-year-old Balakrishnan, a resident of Aluva in Ernakulam. He had earlier called and said a female suicide bomber would blow up the temple in the same fashion that former PM Rajiv Gandhi lost his life.
Following this, police presence at the site was tightened. Devotees had to go through intense security check. However, the call was found to be a hoax.
The police was able to trace the call to Balakrishnan after the temple manager Krishnadas filed a complaint. Police officials said that the caller is a rag picker by profession.
According to the police, the caller identified himself as the leader of an extremist organisation. The 65-year-old also said the Guruvayur temple was targeted because the devaswom administration had become corrupt.
During the investigation, the police found that the caller was disgruntled about the fact that he was denied a free meal three years ago. Balakrishnan also found an empty prasadam kit that morning while rag picking. This enraged him to make the call, Times of India quoted ACP PA Sivadasan as saying.
Last Updated Mar 31, 2018, 6:43 PM IST